Samsung to gather all Galaxy Fold units sent out to reporters for investigation
20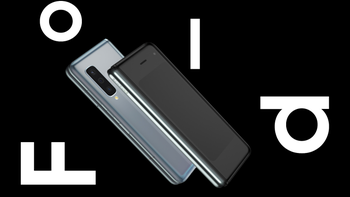 Samsung's first smartphone with a foldable display is writing history, no doubt about it. What will this segment of the tech industry archives say exactly, is still uncertain. It seems like every day we get a new development in the saga of the
Galaxy Fold
.
First, reviewers around the world got Galaxy Fold units ahead of the launch, as is tradition, to give users insights about how the new device feels to use. The initial feedback was mostly positive. Reporters said that the hinge mechanism is durable and satisfying to use and the crease in the display is barely visible when handling the device. That raised hopes among consumers that the Galaxy Fold is more than a prototype that Samsung has decided to sell to a few customers.
But that joy was short-lived, at least for some of the testers. Pictures of damaged displays started
showing up on Twitter
and while some were caused by the users which mistakenly
tried to peel a layer of the display
, others were of no fault of the person handling the Galaxy Fold.
Samsung is in damage control mode
Samsung has handled the situation as best as possible. Damaged units were replaced almost immediately, but now the company is going even further. Yesterday, Samsung announced that it is
postponing the release of the Galaxy Fold
to give itself time to investigate the various issues the device had and hopefully come up with ways to prevent them.
Naturally, in order to investigate, Samsung needs to get said units.
According to Reuters
, the move is already underway. Sources familiar with the situation have said that Samsung is going to retrieve all units that it sent out to reviewers in order to take a thorough look at them. So far, none of the reviewers with working units has mentioned that they've had to part ways with their Galaxy Fold.
What's causing all these problems?
As soon as the Galaxy Fold was announced and the tech behind its foldable display was explained, concerns were raised about its durability. In order for the display to be able to bend, Samsung had to ditch the battle proven Gorilla Glass and go for something softer, in this case, plastic. The Galaxy Fold's in-folding design provides some protection for the large inner display, but there are a couple of caveats that have proven to be a weakness for the device.
One is the small gap that's left between the two panels when the phone is closed. While it's not a large one, it's enough to get random small objects that might be lurking in your pocket stuck in the fold of the display, causing scratches or potentially even damaging the OLED panel under the protective plastic.
The other is the area between the hinge and the display, which also appears to be a lucrative spot for unwanted debris to sneak into. Then once you unfold the display whatever is stuck under it starts putting pressure on the display matrix and can easily damage it, which was the case with one of the devices sent to reporters.