Samsung may still be first with a bendable phone, as Huawei flips on the launch
11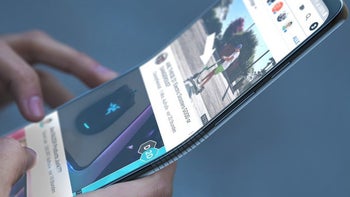 Huawei reportedly tasked one of the world's largest display makers, the Chinese BOE, with
delivering flexible OLED panels
for its future bendable phone plans. It turns out that making OLED screens with the needed quality and sufficient quantity is not as easy a task as it sounds. BOE reportedly has 70% yield out of its OLED sheets, but if you count the ones that are produced with the quality Apple would demand, the yield actually drops to the single digits.
Well, remember when the company was rumored to
unveil the world's first bendable phones
, probably ahead of Samsung even? The speculated November timeframe has now moved to "
you will not even have to wait another year
," so Huawei could very well release it next fall when it sees what Samsung does with its Galaxy F, or whatever it's called.
Thanks to the unsuccessful attempts to build OLED lines with enough quality yield, BOE is reportedly delaying its investments into the B11 plant that is meant for flexible panels which were supposed to go into Huawei's bendable phone. That's just one of many possible reasons Samsung may still be first on the block with a Gumby phone, after all, and we can't wait to see the
$1500 wonder
when it flips open.