China wants one of its manufacturers to supply Apple with OLED panels
24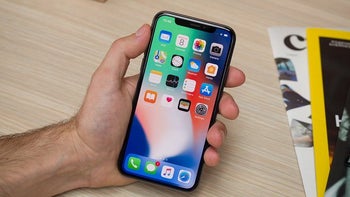 China's BOE Technology Group Co. is the largest manufacturer of big LCD screens in the world. It also supplies displays for Apple's iPad tablets. According to the
Wall Street Journal
, the company is now looking to become a source of OLED panels for Apple's high-end handsets. China, which lags Korea and Japan in the production of advanced displays, has planted a flag on BOE's factory in Sichuan province, hoping that the firm's engineers can lift the country's display technology to the same level as its rivals.
BOE does have a head start; it is the only Chinese display manufacturer to supply Apple. In Cupertino, the hope is that the company succeeds. Apple would like to lessen its reliance on rival Samsung, and there have been
questions raised about the quality of the OLED panels being produced for Apple by LG
. In addition, Apple likes to have multiple sources in case there is a problem receiving components from one or more of its suppliers. And of course, having multiple vendors allows Apple to play all of them against each other when it comes to pricing.
The earliest that BOE would be able to supply Apple with OLED panels would be 2020 according to a person who is knowledgeable about the situation. It already sells OLED displays to Huawei for the
Mate RS
and expects other manufacturers to sign contracts later this year. If it can meet Cupertino's demands for quality, it also hopes to have Apple executives signing on the bottom line of a new contract.