Samsung finds two reasons to blame for Galaxy Note 7 exploding batteries
43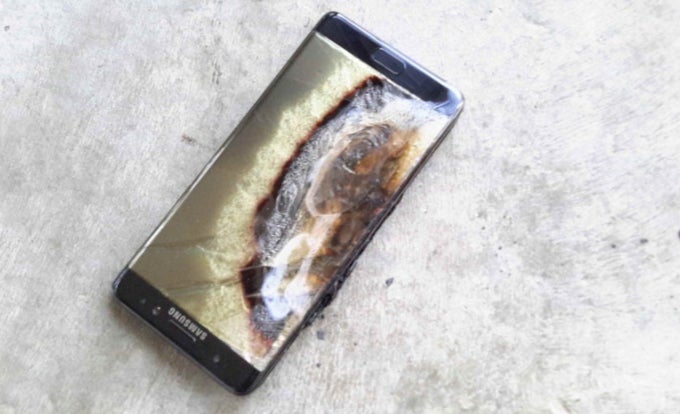 Samsung will officially announce the reason for the Galaxy Note 7 recall on Tuesday, but an early report by the Wall Street Journal sheds light on what's to blame even before the event.
The main reason behind the recall seems to be indeed irregularly sized batteries that caused the phone to overheat. However, that was not the only reason, and other Galaxy Note 7 had batteries that were manufactured defectively.
Note 7 batteries were made by Samsung SDI and Amperex
The Galaxy Note 7 went on sale in August 2016 and carried batteries manufactured by either Samsung SDI or Amperex Technology, a Hong Kong company that makes the batteries at a factory in China. At first, the company thought only the Samsung SDI-made batteries were defective and acted quickly to recall those units, but the following ramp-up of production at Amperex resulted in faulty manufacturing and problems arose again, causing the full recall.
The official report will go on more detail and explain in its entirety the reason behind the recall of 2.5 million Galaxy Note 7 phones that cost the company at least $5 billion.
Samsung has taken the investigation seriously, hiring three independent contractors to investigate reasons in quality control and the supply chain.
96% of all Galaxy Note 7 have been returned
In addition, Samsung officials have met with U.S. Government representative in Washington DC to present the report and the officials are allegedly happy with the investigation that has been carried out. The company has also laid out an 8-step plan including more testing, inspections and manufacturing quality assurance to ensure that the issue won't happen again.




Meanwhile, Samsung has also said that 96% of all Galaxy Note 7 have been returned by users. Airlines have banned the use of the phone on board, and were required to announce the ban until recently.