Samsung expects to set a new record with a $7.3 billion profit in Q3
17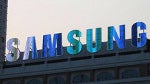 Samsung has reported estimated third quarter earnings of $7.3 billion, setting a new record for the Korean based manufacturer. Strong sales of the
Samsung Galaxy S III
and
Samsung GALAXY Note
helped Samsung break out the black ink in the quarter. On the other hand, Apple ordered fewer chips and screens from its rival, having a negative effect on the nu
mbers. In addition, Samsung
spent a whopping $2.7 billion
in the three month period on marketing, estimated Credit Suisse, with the company taking advantage of promotional tie-ins with the London Olympics.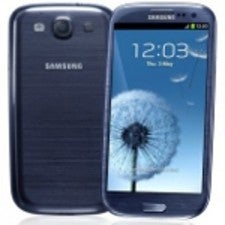 The Samsung Galaxy S III helped Samsung set a new quarterly earnings record
206,000 employees of the company will receive a cash bonus
triggered by the $25 billion profit
that Samsung will post for the year. There is also the matter of the $1.05 billion that a jury in U.S. District Court awarded Apple after ruling that Samsung had infringed on several Apple patents. The award could be tripled by Judge Lucy Koh
following a December 6th hearing
. Samsung on Thursday
filed for a new trial
claiming bias on the part of the jury foreman.
Concentrating on mobile,
Samsung shipped 58 million smartphones
,
20 million of which were the latest and greatest Samsung Galaxy S III model
. Another well received models was the Samsung GALAXY Note. The sequel to the phablet, the
Samsung GALAXY Note II
will be
introduced later this month
in the states and is expected to at least double the sales of the original model,
reaching 20 million units sold
. Profits in the mobile division doubled to 5 trillion won ($4.5 billion USD) in the July-September period, accounting for two-thirds of group profits. Revenue for the quarter is expected to be reported as 52 trillion won ($46.8 billion USD).
Earnings will be officially released on October 26th. Analysts are expecting strong fourth quarter numbers. Citigroup's Henry Kim expects a strong October-December period although he sees the profit margin on the telecommunications sector dropping 5% to 15% because of
higher spending
on marketing.
source:
Reuters