Samsung estimated to have sold 100,000 Galaxy S7 units in South Korea in two days
52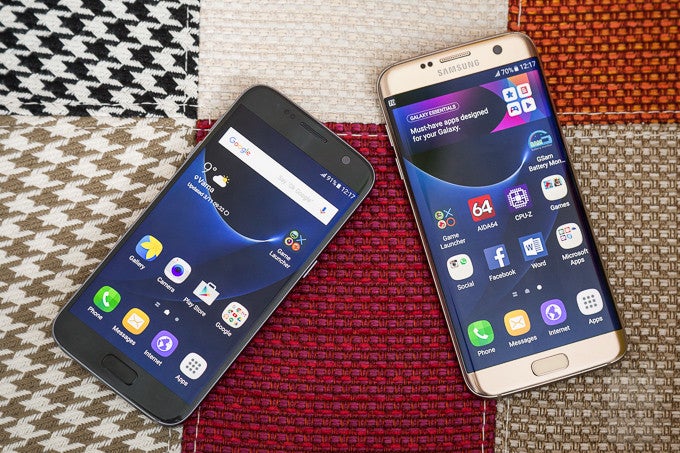 According to local industry sources quoted by Yonhap News, Samsung sold 100,000 Galaxy S7 units in its home country of South Korea in the first two days of commercial availability.
On Friday, April 11th, when the Samsung Galaxy S7 series launched worldwide, Samsung is estimated to have sold 60,000 units in South Korea, followed by 40,000 the next day, a Saturday.
The same sources say that the 5.5-inch
Galaxy S7 edge
is responsible for about 40% of these sales, with the 5.2-inch
Galaxy S7
accounting for the remainder 60% of the pie.
Last year when Samsung launched the
Galaxy S6
and
Galaxy S6 edge
, the company was able to sell 200,000 units in the first ten days of commercial availability. As such, we're inclined to believe that the new Galaxy S7 series is on track to meet and possibly even surpass Galaxy S6 sales in South Korea. This contradicts previous information suggesting Samsung's new phones aren't doing very well in terms of
pre-order placements in South Korea
.
Although the Galaxy S7 series makes use of the same design language that Samsung introduced last year with the Galaxy S6 series, the new phones are definitely a step towards the right direction, offering a faster chipset, an improved camera with blazing-fast autofocus, waterproofness and dust resistance, as well as a microSD card slot.
Samsung is surely hoping that the new phones are good enough to revitalize the declining revenue and profit coming from its mobile division. To put things in perspective, note that the profit generated by Samsung's mobile business in Q4 2015 was about a third of that generated in Q1 2014. At the moment, however, it's probably too early to tell if the Galaxy S7 sales will go well enough to turn things back around.