Samsung cuts into Apple's lead in the U.S. during the second quarter
48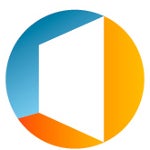 During the second quarter of the year, 173 million Americans owned a smartphone. That represented a 71.6% penetration of the mobile market, up 4 percentage points since the end of the first quarter in March. So which platform is on top in the states? It still is Android, and Google's open source OS still owns more than 50% of the market.
Android's actual figure for the three months ended in June was 51.9%, off .3 percentage points from the three months ended in March. Apple's iOS cut into the lead, as it gained .7 percentage points in the period, to own 42.1% of the U.S. Smartphone pie at the end of the second quarter. Android's lead has dropped from 10.8 pp to 9.8 pp. Windows Phone tacked on .1 pp for the quarter, to finish third with a 3.4% share. BlackBerry and Symbian round out the top five with 2.4% (-.3 pp) and .1% (-.1 pp) respectively.
The top smartphone manufacturer in the U.S. at the end of the quarter was Apple. The iPhone has 42.1% of the smartphone market in the U.S., up .7 percentage points from Q1. Samsung moved closer to the iPhone manufacturer by tacking on 1.6 pp to its U.S. smartphone market share. With a 28.6% slice of the U.S. smartphone pie, Sammy now trails Apple by 13.5 percentage points, down from the 14.4 percentage points it trailed Apple by after the first quarter. LG (6.4%, -.3 pp), Motorola (5.9%, -.5 pp) and HTC (4.8%, -.6 pp) finished third, fourth and fifth respectively.
Facebook was the top mobile app in the second quarter, reaching 73.6% of app users in the states. YouTube and the Google Play Store were tied for second as both reached 52.1% of the app audience in the period.
source:
comScore
via
AndroidandMe