Samsung could debut its anti-theft feature for smartphones as soon as next month
50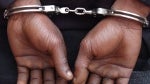 On Friday night, we told you how representatives from smartphone
manufacturers like Apple and Samsung met with law enforcement officials from New York and San Francisco
to talk about ways to reduce the epidemic that has affected many big cities, namely
the increasing number of robberies involving smartphones
.
According to published reports, Korean OEM Samsung might be ready to launch a
kill switch
feature as soon as next month. This is exactly what law enforcement officials want, a way to disable stolen smartphones remotely so that thieves would have no incentive to steal them. Remember that
HTC EVO 4G
that
turned into a brick
after you tried to update it? Now you get the picture, except that this kill switch would be activated on purpose.
Apple just introduced a new feature on iOS 7 called "Activation Lock" which
locks down the phone
if a third person tries to disable
Find My iPhone
or attempts to
wipe the device
. The Apple iPhone's owner would have a username and password that could bring the unit back to life.
Law enforcement officials tend to favor the concept of bricking a stolen model, taking the profit out of the equation for a thief who no longer would find a number of potential buyers for a stolen model. The industry has started compiling a list of IMEI numbers taken from stolen models in the hopes that carriers would not activate handsets whose unique number appeared on it, but bricking a stolen phone seems a more immediate and accurate way to deter smartphone theft.
source:
AndroidAuthority