Samsung could build a UFO-like drone
4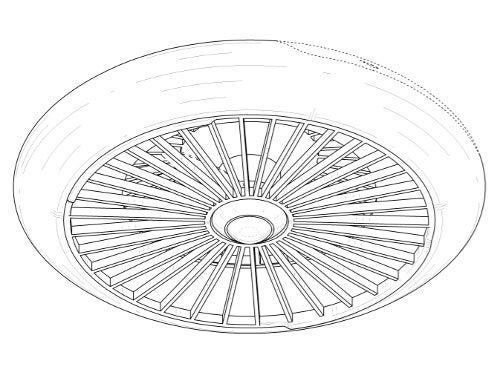 Samsung is an enormous corporation that is involved with a lot of things. Although different subsidiaries of the company are global leaders in areas such as construction, shipbuilding and life insurance, Samsung Electronics – the place where all the smartphones, TV's and wearables come from - is perhaps the face of the entire business.
After staking claims in almost every niche of the electronic market, the Seoul-based enterprise is now looking towards the sky. Several patent applications were filed by the company in April this year under the rather "revealing" title "Drone". The visual imagery presented in the aforementioned applications is very peculiar as the drone looks like a classical flying saucer.
Although unusual, the design is rather simplistic – the majority of the body looks like a huge fan and a camera is situated on the bottom at the center of the device. Add a couple of foldable legs to the picture and that's it! Surely easier said than done.
Drones might be pretty hip nowadays, but they are not as widespread as one might think. These gadgets are mainly bought by aficionados and are far from being an item that is possessed by every household. However, if Samsung does come up with a way for drones to be controlled via smartphones or watches, diversifies their use (perhaps in conjunction with apps) and manages to keep the prices low, a sudden surge of popularity is certainly not out of the picture.