Samsung continues push for foldable technology - expect tablets, laptops and monitors in the future
3
We may earn a commission if you make a purchase from the links on this page.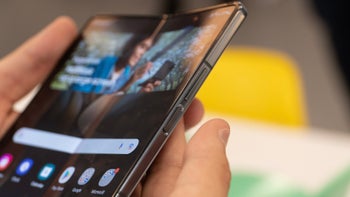 Foldable technology has come a long way in the last couple of years. What first looked like little more than an expensive gimmick, is now one of the most unique form factors in mobile technology, with millions of users swearing by it.
That being said, we have yet to see the 'foldable revolution' that some in the tech community predicted when the original Samsung Galaxy Fold came out.
Foldables still account for less than 1% of all smartphone sales and there is still much to be desired from such devices. But Samsung is determined to make foldables truly mainstream - a vision that ostensibly extends to more than just smartphones.
According to an
article
originally published by GDNet Korea, and subsequently covered by
Sammobile
,
Samsung
is determined to use foldable technology in a wide range of devices. This includes tablets, laptops and even PC monitors.
While there are a couple of foldable laptop / tablet hybrids out there, none of them are truly viable alternatives to the more mundane devices of the past, especially given their ostentatious price tag.
The Lenovo Thinkpad X1 Fold Gen 2, for example, starts at $2499. For that much money you could buy a high-end tablet and still be left with some cash to spare for a tablet.
This, coupled with the fact that durability continues to be a major concern, has prevented foldables from reaching their full potential. For now, that is. Samsung is the one that paved the way for foldables in the first place - perhaps it has what it takes to bring the technology to the next level.
By the looks of it, the Korean tech giant will surely try its best. According to most rumors, Samsung will be releasing its first tablet / laptop hybrid alongside the Galaxy Tab S9 sooner rather than later. The device, rumored to be dubbed the Galaxy Tab Fold, will likely be the first of many. It is only a matter of time to see where this will go.