Samsung confirmed prepping to sue over LTE usage in the new iPhone, Apple stock down 2.6%
45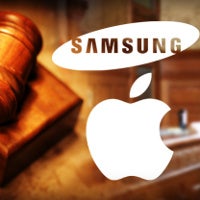 Here is one reason Apple's stock went down 2.6% yesterday, something that hasn't happened for a while - Korea Times is citing an unnamed Samsung official who
confirmed that the company is gearing up to sue Apple over LTE patents
, waiting for the official announcement of the new iPhone tomorrow to see what baseband radio is Cupertino using exactly.
"
It's true that Samsung Electronics has decided to take immediate legal action against the Cupertino-based Apple. Countries in Europe and even the United States ― Apple's home-turf ― are our primary targets,
" said the source.
The decision came after it became clear for Samsung that Apple is going to launch the next iPhone in Korea with the local LTE frequencies, over which the company holds a patent or two. Other industry sources chimed in: "
Apple claimed the existing 3G-related patents are standard essential patents (SEPs) according to our earlier commitment to the FRAND (fair, reasonable, and non-discriminatory) terms. But the story is totally different when you talk about LTE patents. These are new and highly-valued,
" said one, and a Korean telecom executive confirmed: "
SK Telecom and KT will face some difficulty in their marketing strategies for the 4G LTE iPhone because of a fresh legal attack on Apple.
"