Samsung is preparing to make its midrange phones cheaper
13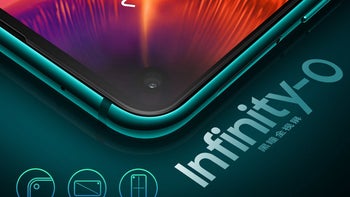 After the
new low-end M-series
, Samsung will be aiming for lower prices of its midrangers, too, claims
Korean media
today. In its never-ending quest to fight the onslaught of Chinese brands in the low- and mid-range segment that are eating its lunch, Samsung is preparing to keep production costs in check and lower the prices of its upcoming A-series phones by equipping them with LCD displays.
The
Infinity-O
screen of the
Galaxy A8s
that was announced not long ago sports a largish selfie camera opening in the screen itself which seems to be much bigger than what the leaked renders of the Galaxy S10 are sporting. That's because the A8s is the first in the upcoming new A-series of Samsung phones with an LCD panel. That technology needs a backlighting layer and doesn't allow for a more compact camera opening as OLED screens do.
Such hole-in-display Infinity-O tech is evidently still achievable with LCDs, though, while using such a panel can allow Samsung to lower the price of the phone compared to equipping it with an OLED screen. The upcoming Galaxy A10 to A60 models will allegedly also sport the cheaper to produce LCD displays, and, since these sell in no insignificant numbers, Samsung is expected to order millions of such panels from Chinese makers like BOE.
As to why the A-series would go from A10 to A60 and above is a mystery, but the report adds that the "
Galaxy A series will be expanded to broaden the customer base
." We don't mind, as long as Samsung manages to lower its midrange prices which haven't been commensurate with the direct competition for a good while now. The J-, On- and C-series that are currently Samsung's low-end phones will be consolidated into one
budget M-series
which will mostly sport LCD displays as well.