Samsung calls Nokia's "Blown away by Lumia" campaign "clearly unethical"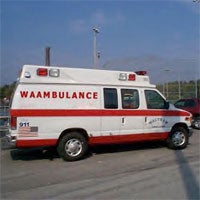 While here in the US we are accustomed to the #SmokedByWindowsPhone campaign promoting the Nokia Lumia 900 and the Windows Phone operating system, there are various iterations of the same marketing campaign around the world. In India it is called "Blown away by Lumia" and features the Nokia Lumia 800 handset facing off against a variety of handsets popular in that region.
Just like the heaps of videos we have already seen, Nokia has uploaded various Blown away by Lumia spots to the web. Samsung has now made a statement claiming, "The campaign is clearly unethical". The Korean-based manufacturer, who is believed to have recently dethroned Nokia as the largest smartphone manufacturer in India, feels that the majority of ads unfairly target its devices.
Viral Oza, Nokia India's Director of Marketing, points out that the challenge is completely voluntary and held in public places. He said, "This challenge has not been created to target competition but to highlight the social media capabilities of the device." He also added that the Nielsen validated the campaign and the Lumia 800 won 94% of the 104 challenges.
So what do you think? Does Samsung have a legitimate gripe or should someone call the 'waambulance'?
source:
The Times of India