Samsung calls Apple iPhone user a whiny loser in one of three new ads
67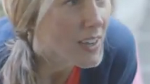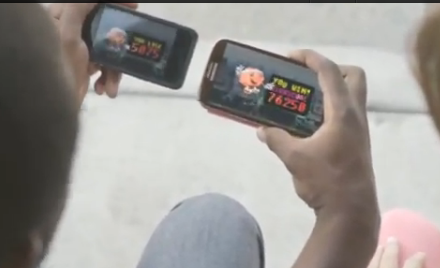 An Apple iPhone user is called out for whining in a new ad
Samsung has released three new commercials for its flagship
Samsung Galaxy S III
. Out of the trio of commerecials, only one takes a shot at the
Apple iPhone
. That commercial shows a guy and gal on a bus bench, both battling each other in some type of zombie-related game. When he loses, the guy starts complaining about the size of the screen on his Apple iPhone compared to the larger screen on his opponent's Samsung Galaxy S III. "How can I win?," asks the guy. "Your screen is like as big as my phone," he says. When the girl answers that not everything is about winning, the guy responds by saying, "I like to win." This elicits a response from the old lady on the end of the bench who has been observing the scene. She turns to him and say, "You like to whine." Was this sit-com moment Sammy's way of calling all Apple iPhone users
whiny losers
?
The other two ads are more sugary sweet. In one, a couple are on the couch and looking for some mood music, and his Samsung Galaxy S III starts spewing out the
Spice Girls
which is not exactly what she had in mind. With a tap of their Galaxy S IIIs and S Beam, a more appropriate tune is added to his phone. In the last ad, a businessman is getting into a cab for a ride to the airport when the wife uses S Beam to send him some video. The kids had made him a video to watch on the plane. How cute! How adorable! Then, the wife moves close to her hubby and whispers that she too made him a video. "You probably shouldn't watch it on the plane," she suggestively adds.
While not as much fun as those "Next big thing" spots, the ads do highlight features of the phone and we've
always been a fan of that
.
source: YouTube (
1
), (
2
), (
3
) via
AndroidAuthority