Samsung being called upon by Apple for some A8 production?
22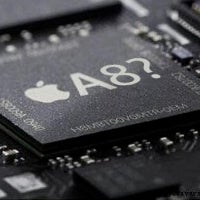 Samsung and Apple go together like...well, you can't really think of a partnership where two rivals battle it out in court, lusting after each one's blood and money, and then work together to create the device that causes all of the problems to begin with! It almost sounds crazy enough to be AMC's new hot drama now that
Breaking Bad
is over.
The hot news warming the chill from our hands Sunday evening, comes from
The Korean Economic Daily
. The report says that despite talk that
TSMC would be handling the silicon chores for the production of the Apple A8 processor
, Korean based Samsung will still be producing 30% to 40% of the Apple A8 chips that come out of the foundries. Apple might be playing it safe with the 20nm process involved and the gang in Cupertino might feel better with a name they trust (ironically) filling in the gaps.
Neither Apple nor Samsung has commented, so keep in mind that this, for now at least, is purely speculation.
source:
Engadget