Samsung attorney says Apple doesn't own sexy
86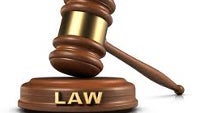 During the recent re-trial between Apple and Samsung, being held because of the original jury's confusing damages award, Apple marketing chief Phil Schiller told Judge Lucy Koh that he was "
quite shocked
" when he saw the
Samsung Galaxy S
. Not only did Schiller think to himself that Samsung had copied the
Apple iPhone
, he also thought that it would cause consumers to "
question our innovation and design skills in a way that people never used to
."
The response from Korean based Samsung went right to the heart of the matter. Holding up a
Samsung Galaxy Tab
, Samsung's attorney asked, "
Apple doesn't own a patent on a product being beautiful or sexy. Isn't that correct? Apple doesn't own the right to preclude the design of this hardware?"
Schiller'sresponse was to look at the Galaxy Tab and state that it looks just like the
Apple iPad
,
which didn't really address the issue.
Bill Price, one of Samsung's attorneys, also tried to show how tech companies copy each others' successful designs. During the re-trial, Price revealed an email between Apple executives that said that Apple should go forward with a 7 inch iPad on the strength of a newspaper article that praised the 7 inch Samsung Galaxy Tab. Schiller denied that the
iPad mini
was anything else but the result of Apple engineers experimenting with a smaller screened version of its tablet.
Actually, none of this testimony is important because the question at this re-trial isn't whether Samsung is liable or not liable. The Samsung devices involved already were found by a jury to have infringed on Apple's patents. The question is one of damages. Apple says Samsung should pay it $380 million and Samsung feels it should be required to cut a check for no more than $52 million.
source:
WSJ