Samsung attacks Apple experts as "slavishly" following Apple's cult-like status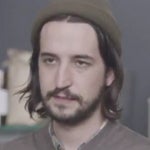 Samsung commercials that made fun of Apple iPhone users waiting on line
for the next version of the smartphone? That was mild compared to Samsung's recent filing in a California court. As we told you, both
Samsung and Apple have cut back on the number of claims to make the case more manageable
. In addition, this is the time when both sides file motions with the court seeking to have
certain claims receive a summary judgment or to have certain theories or experts excluded from the case
.
Samsung's filing attacks some of the expert witnesses used by Apple. Samsung writes that Apple's damages expert, Terry L. Musika, noted the 'cult-like' status that Apple has achieved. With that in mind, Samsung says that several experts whom appeared in court for Apple
threw out principals of science and law and instead replaced them with "
slavish adoration
" of Apple and its products
which they treat as "
magical and revolutionary products
". The one expert that Samsung attacks the most is Henry Urbach.
According to the Korean based Samsung, Urbach "
unquestionably is a loyal devotee of Apple, its designers, its products, and its retail stores
" and describes Apple's cultural significance "
[i]n flowery terms
". Before getting the paying gig as Apple expert for this case, Urbach had written an essay on Apple's retail stores called
Gardens of Earthly Delights
in which he described the locations as being "
quasi-religious in almost every respect...chapels for the Information Age
." He also referred to the late Steve Jobs as "
St. Eve
". Samsung also objects to his status as an expert in the case because he has no experience in product design or marketing, subjects which the case in question revolve around. Samsung notes that Urbach's opinions in this case would go "
beyond his area of expertise
".
"Apple's damages expert, Terry L. Musika, writes in his report that 'Apple has built a considerable and at times a cult-like following to all things Apple.' That cult-like following apparently includes several experts who are appearing on Apple's behalf in this case, and may explain why they have cast aside established scientific methods and governing legal principles in favor of slavish adoration of their client and platitudes about its alleged magical and revolutionary products, issues that are of no relevance to the claims and defenses at issue."-Samsung legal filing
Samsung seeks the exclusion of testimony from two other witnesses and the exclusion of the opinions from five other Apple experts. For its part, Apple attacks the opinions and qualifications of eight Samsung experts. It also wants certain of Samsung's theories to be excluded from the record for not fitting in with Samsung's original contentions or because there was nothing found in discovery that would prove them to be correct. Samsung says the six design patents Apple is using in this case are invalid. Five of them are "prior-art" according to Samsung, while the other was applied for after the Apple iPhone went on sale. Samsung also wants the utility patents tossed saying that three of them are invalid and the '915 patent was not infringed. Samsung is also seeking the removal of claims based on FRAND for lack of proof, and claims that Apple's trade dresses are invalid.
Sounds like a lot of issues to decide which means a big headache for the Judge. With
Apple and Samsung having a CEO-level sit down Monday and Tuesday
, relations between the two
are getting worse, not better
.
source:
FOSSPatents