Samsung apparantly sold 2 million Galaxy Tabs to its partners & vendors
3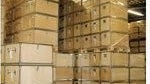 Just when it seemed as though Samsung managed to hit yet another
milestone with the Galaxy Tab
, it now appears that the case is not so.
In the greater scheme of things, the 2 million figure they reported last week about the Galaxy Tab is in fact a number that Samsung indicated that they achieved – but not in the same manner that most of us would initially perceive it to be. Specifically, Samsung instead was able to
"sell-in"
over 2 million units as opposed to
"sell-out."
If you don't understand the jargon, don't be too worried because it seems like you're not the only one.
During their quarterly earnings call, a Samsung executive actually admitted that the true amount of units sold to customers were
"quite small."
Lee Young-hee of Samsung said, "Well, your question was on sell-in and sell-out. As you heard, our sell-in was quite aggressive and this first quarterly result was quite, you know, fourth-quarter unit [figure] was around two million. Then, in terms of sell-out, we also believe it was quite small. We believe, as the introduction of new device, it was required to have consumers invest in the device. So therefore, even though sell-out wasn't as fast as we expected, we still believe sell-out was quite OK."
In Samsung land, the term sell-in is meant to describe the amount of sales to its partners and vendors, while "sell-out" is used to describe the actual customer sales from those vendors. So despite not actually selling 2 million Samsung Galaxy Tab units to customers worldwide, it'll only be a matter of time before its eventual arrival.
source:
WSJ
via
SlashGear
Recommended Stories