Samsung and clothes brand Under Armour Inc to collaborate on iWatch killer?
15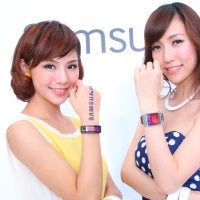 It looks like we're about to witness the next move in the enduring chess game between smartphone großmeisters Apple and Samsung. As the iPhone maker is already collaborating with sports powerhouse Nike on projects blessed by the former's technological prowess and the latter's brand mojo, Samsung is striking a partnership with US sports clothing label Under Armour Inc. Reportedly, Samsung wants UA's help in ensuring its grip on the wearable devices market stays firm.
It is said that Under Armour CEO Kelvin Plank and Lee Jay-yong, future heir of Samsung Group, have met earlier in July to devise a competitive strategy against Apple and Nike's joint wearable products - most likely,
the upcoming iWatch
. The two already have successful products in this sector - the Nike + iPod Sport Kit from 2006, and the iOS device-exclusive Nike FuelBand from 2012.
Thanks to the early launch of its Galaxy Gear smart-watch, and prompt delivery of follow-up products like the Gear 2, Gear Live, and Gear Fit, Samsung already dominates the wearable niche by raw percentage. It has a roughly 71% share, which amounts to a good, but not incredible 500,000 devices sold. The iWatch, being an Apple product with talent from Nike and TAG Heuer working on it, has
a very realistic chance
to surpass this sales target, ending Samsung's dominance in a matter of weeks after its launch.
While the wearable market is just a small niche by now, analysts expect it to reach a capitalization of $6 billion by 2016. And although Sony and Samsung were the first to recognize the importance of being first, the iWatch and
Moto 360
might benefit more from being quite attractive watches first, and gadgets second.
source:
Yonhap News Agency