Samsung and Apple allowed to add products to lawsuit, such as the Apple iPhone 5 and the Samsung Galaxy S III
25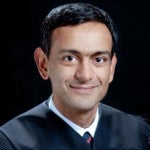 U.S. Magistrate Judge Paul Grewal is allowing both Apple and Samsung to add products to each side's claims in the second patent trial between both tech titans to be held in San Jose. The first trial
resulted in a $1.05 billion verdict
in favor of Apple. Post-trial motions will be heard by Judge Lucy Koh on December 6th. This second trial was added by Apple with a filing made last February claiming that certain Samsung smartphones, including the
Samsung GALAXY Nexus
, violated eight of its patents. Judge Koh issued an injunction against sales of the phone in June, but
her actions were considered an abuse of her discretion by a Federal Appeals Court
last month and the injunction was overturned.
Apple iPhone 5
as an Apple device that infringed on one of Samsung's patents. In response, Apple added the
Samsung GALAXY Note 10.1
, the
Samsung Galaxy S III
and the Android 4.1 operating system to the Samsung GALAXY Nexus with its claim.
In making his ruling to allow Samsung to add the latest Apple iPhone model to the suit, Judge Grewal said Samsung acted with "
reasonable diligence
" in requesting that the court add the phone to its claim. Even though Apple did not oppose the addition of the Apple iPhone 5 to the case, Judge Grewal told Apple's lawyers to "
think twice before opposing similar amendments reflecting other newly released products — e.g. the iPad 4 and iPad mini — that Samsung may propose in the near future
."
source:
Reuters