Samsung already kicked off Galaxy S8 production, to make more than 10 million units initially
57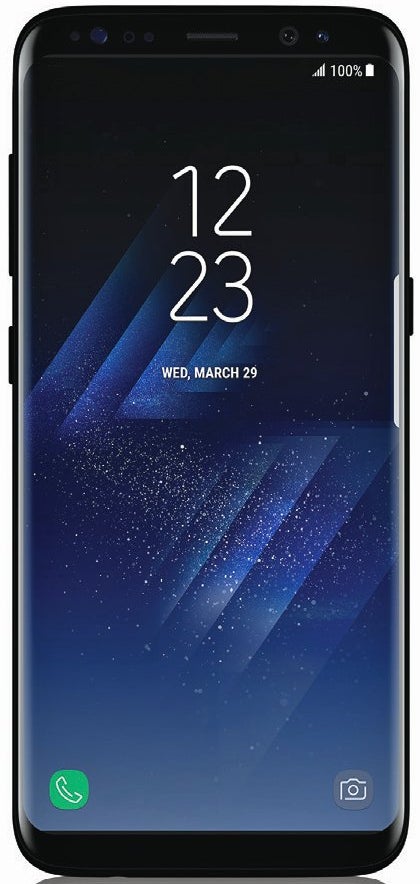 Samsung Galaxy S8 leaked image
Samsung has started mass production of the Galaxy S8 in its production factory in Vietnam and it expects to sell more than 10 million units of its 'next big thing', according to a report by Korea's Naver publication. Samsung is expected to launch two models of the phone: the Galaxy S8 and S8 Plus, both with a curved, 'full-screen' display with the major difference between the two being their screen size and battery capacity.
Samsung is also gearing up for a truly global Galaxy S8 launch, preparing to start selling the devices at the same time across most of its markets. This report says that Samsung will manufacture 4.7 million Galaxy S8 series handsets in March and 7.8 million in April. This combines for a total of 12.5 million units for the first month of availability of the Galaxy S8, which will go on sale soon after the March 29th announcement event.
There are no details on the S8 to S8 Plus ratio, and whether the larger phone will have any sort of preference in terms of actual manufacturing. The figures above are estimate coming from Korean media reports, rather than official figures, so do take them with the usual grain of salt.
12.5 million Galaxy S8 units at launch
Keep in mind that while the Galaxy S8 is expected to feature a 5.8-inch display, it is said to have a taller, narrower display with a ~ 2 : 1 aspect ratio and the phone will still be roughly the size of the Galaxy S7, so it will be comfortable to use with a single hand. The S8 Plus, on the other hand, is expected to have a bigger display, yet remain around the same size as the S7 Edge.