Samsung SM-G750 features a 5.1-inch 720p display, is it really a Galaxy S5 Neo?
16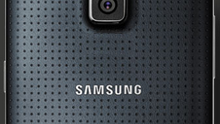 The unannounced
Samsung SM-G750
that was first discovered last month has a 5.1-inch display - according to a listing found at Zauba, a website that tracks down Indian imports and exports. While such a display should make the SM-G750 similar in size to the
Galaxy S5
, some of its alleged features are not on par with what the S5 flagship is offering. More exactly, the SM-G750's screen seemingly has a 720 x 1280 pixel resolution. So what we
could
have here is a Galaxy S5 Neo.
Zauba is listing two versions of the Samsung SM-G750: an SM-G750H and an SM-G750F. A third variant, the SM-G750A (which is believed to be an AT&T-bound model), already has a User Agent profile that's accessible at Samsung Mobile's official website. The UA profile confirms the handset's 720p display, and the fact that it runs Android.
A
Samsung Galaxy S5 Mini
(
SM-G800
) is reportedly also in the making. This should sport a 720p display, too, but measuring only 4.5-inches, not 5.1. Of course, these two names - S5 Mini and S5 Neo - aren't confirmed at the moment. But we assume that it won't be long until Samsung reveals some official details regarding both the SM-G750 and the SM-G800.

sources:
Samsung
(.xml file),
Zauba
via
GalaxyClub.nl
(translated)