Samsung Push Service update may improve battery life on the Galaxy S6 and S6 edge
25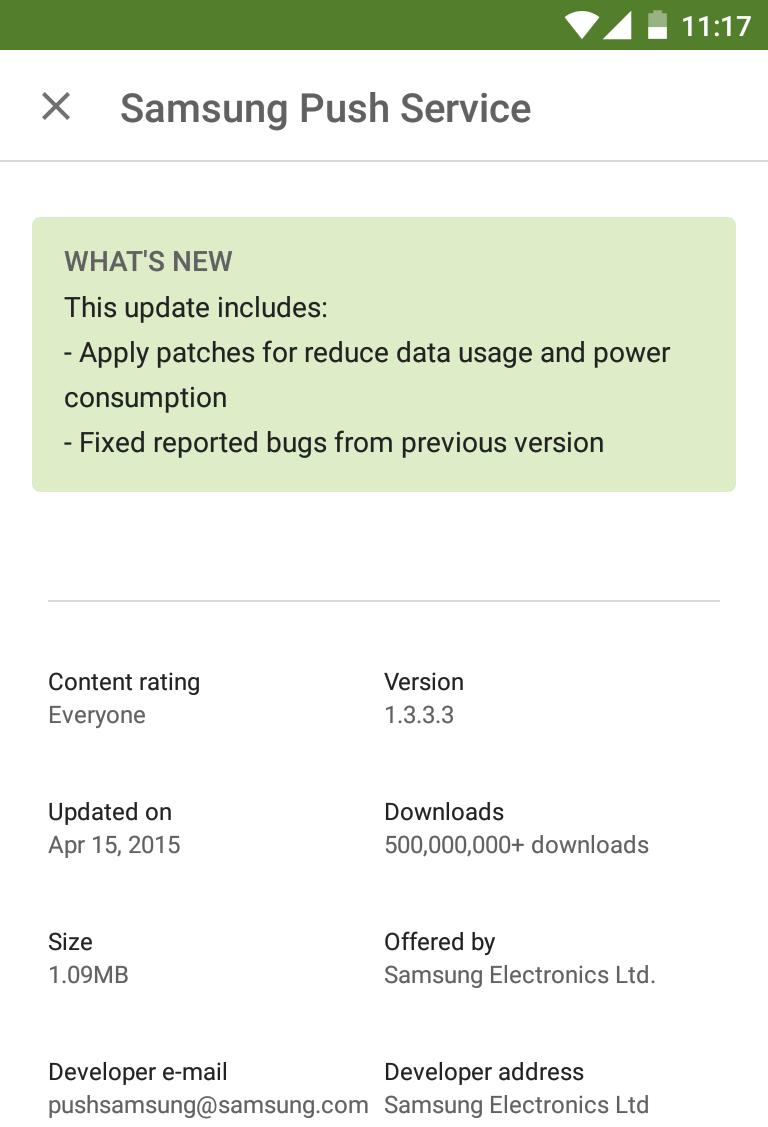 While our tests showed that the Galaxy S6 edge
offers excellent battery life
, and the battery of the regular Galaxy S6
isn't too bad, either
, some users are actually complaining about battery life on both handsets. If you're among them, you should be happy to find out that a recent app update from Samsung may improve things in this regard.
The app that we're talking about is Samsung Push Service. Available on most Galaxy smartphones, the application manages notifications from various Samsung services, including Samsung Apps, Samsung Wallet, Samsung Pay, Samsung Link, and others.
According to Samsung, the app's latest update, which is available starting today, applied patches to "reduce data usage and power consumption", this possibly leading to battery life improvements on both the S6 and S6 edge (and maybe on other Galaxy devices as well).
Of course, it's too early to say if the update does indeed make battery life better on the Galaxy S6 and S6 edge. However, if you have any of the two smartphones, it's probably worth updating Samsung Push Service anyway.
source:
Samsung Push Update
(Google Play) via
Android Central