Samsung Pay making sure it'll work with every major POS terminal out there
12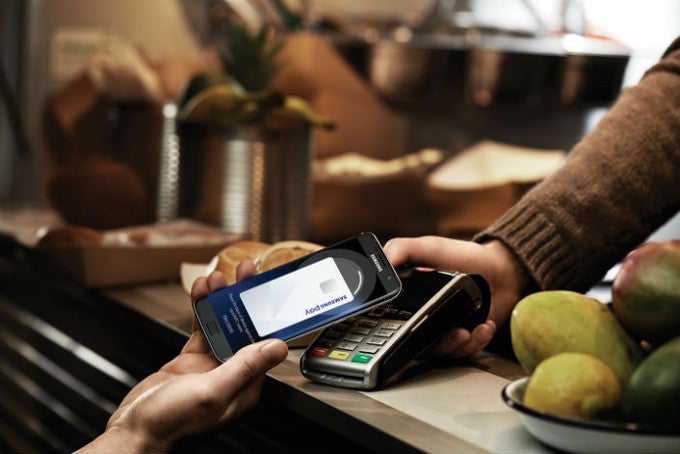 Since it turned on the lights last fall,
Samsung Pay
has managed to reach more than 5 million users and $500+ million in transactions. That's a pretty remarkable feat, considering that it's only available on a few phones. For comparison, Google's Android Pay also has 5 million users, while Apple Pay has 12 million, but it has been available for much longer, making Samsung Pay the fastest-growing proprietary mobile payments platform so far.
The quick adoption of Samsung Pay is undoubtedly due to the buyout of
LoopPay
. Samsung acquired a company that allows you to do mobile payments the way you do with existing magnetic stripe cards, and merchants don't even have to retool their point-of-sale (POS) equipment, like they have to do for Apple's system.
Apple Pay requires merchants to introduce dedicated POS terminals, that is why the uptake has been somewhat slow so far, but Samsung's decision to directly use LoopPay might quickly make it the most widely used mobile payment system, regardless of
the financial losses that the system is still incurring
. To solidify its position, and make sure it is compatible with each and every major POS terminal brand out there, Samsung announced that it has gone straight to the manufacturers - Verifone (NYSE: PAY), Ingenico Group, First Data and Clover, PAX Technology, Equinox, ID TECH, MagTek, USA ePay and OTI Global.
Samsung will apparently be working with them to "
systematically test and validate the different POS systems in the field to ensure maximum compatibility and universal acceptance for Samsung Pay
." The unique NFC and MST (Magnetic Secure Transmission) combo in Samsung's latest Galaxies is not enough to do that, it seems, and the company wants to go deep down to the source at hardware level to ensure compatibility, which we may all benefit from in the end.