Samsung: there will be a Note 10, but it won't be our most premium 2019 flagship
19
After Samsung's family conglomerate heir and board of directors Vice Chairman got
released from prison
not long ago, rumors swirled that he has put the mobile department's current practices
under heavy scrutiny
. Under its wise management, the department has experienced sluggish sales, in line with the times in the industry, while Apple's average phone selling price just
set another record
.
The mobile division's chief has been following an iterative upgrade strategy from the
Galaxy S8
to the
S9
, waiting on a strategy update when the heir apparent is out of their legal troubles. That evolution wasn't much to the customer's liking, and it showed in the Q2 results, especially where Samsung flagships were concerned. Thus, Samsung was heavily rumored to undergo a drastic transformation next year, potentially
merging the Note and Galaxy S line
at the top end, more so that the
Galaxy S10
is expected to
come in three versions
, including a
Plus
variant.
This is not happening, said Samsung Electronics' DJ Koh yesterday at an investor conference, and Samsung will keep the Galaxy S and Note lines separate, at least for next year. That won't preclude it from releasing a brand new flagships line that will be even more premium and expensive than the eventual Note 10. He mentioned that Samsung will issue the
first 5G phone
sometime around March which may not be the
Galaxy S10
, but also that there are final preparations for the announcement of a Gumby phone.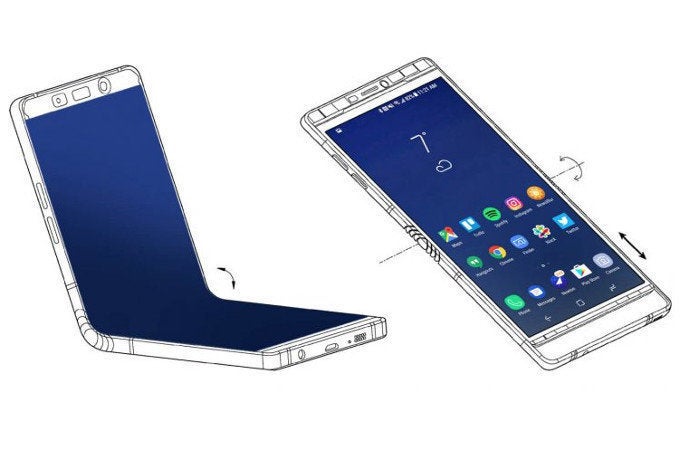 The chief of Samsung Electronics reiterated that it isn't striving for the "world's first" title when it comes to foldable phones (that one
may go to Huawei
), but rather wants to polish the usefulness and experience of the concept so that it becomes the third premium line of Samsung phones. Unfortunately, that also means that the foldable Samsung phone will also cost more than the Galaxy S or Note line entrants next year. It's going to be a niche device for early adopters anyway, and the
rumored $1500+ starting price
probably won't startle those much. Now, whether that one will also be Samsung's first 5G phone, remains to be heard.