Samsung: sorry, 4G Koreans, we only have the Note 10+ 5G
2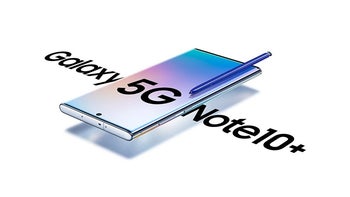 While 5G networks in the US are in their nascence, and spots where you can catch such signal are few and far between a few gateway cities, the nation of South Korea has made nationwide coverage a priority, and more than a million people are now equipped with 5G handsets from Samsung or LG.
Verizon scored the bragging rights of initiating the first 5G data connection on a retail phone a day before the three major carriers in South Korea were scheduled to flip the switch (an accident, we know). Nevertheless, building out its 5G infrastructure won't happen in earnest before 2020 when Verizon gets down to the mid-bands and the eventual merger of Sprint and T-Mobile is approved.
In Korea, on the other hand, the stage of the 5G network is so advanced that Samsung is now
in hot water
as it doesn't have enough regular Note 10+ models with 4G LTE connectivity to satisfy a government supply request. The The Ministry of Science and ICT asked Samsung to provide such a handset directly, and on the major carriers, as most people were still on 4G LTE plans.
Samsung, however, has apparently stopped issuing high-end 4G phones on its home turf, and will now have trouble ramping up production of anything else than the Note 10+ 5G there. It would take at least three months for it to satisfy the government demand, demonstrating how 4G LTE has been relegated to the backburner in the Korean psyche, and Samsung wants to push 5G first and foremost with its handsets.