Samsung Mobile gives the pink slips to many low-tier executives, reassigns others
12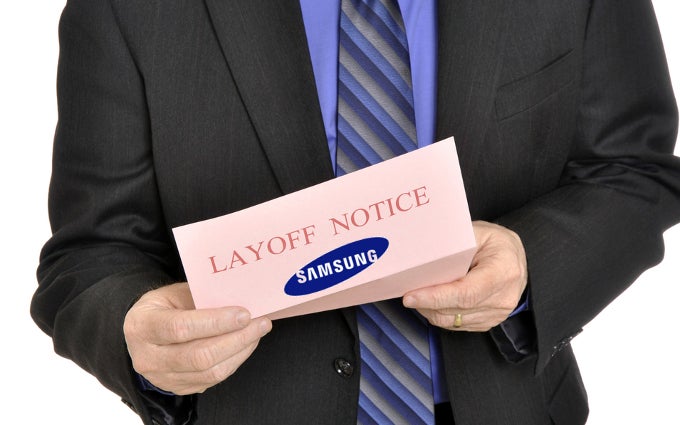 Being in a quite complicated financial situation right now, Samsung is slowly taking the necessary precautions to prevent a market disaster, the culprits for which might end up being the underperforming smartphone sales (
we are looking at you, Galaxy S5
) and the ever-growing pressure that is coming from the numerous China-based manufacturers. All of this led to a
30% reduction of Samsung's 2015 portfolio
and
almost led to a restructuring at the top of Samsung
-
J.K. Shin nearly lost his position
as a president of Samsung' mobile division.
However, numerous lower-tier executives - vice presidents, senior vice presidents, executive vice presidents, etc. - that worked in Samsung's IT and mobile unit have been reportedly given the pink slips and relieved from their duties with the South Korea giant, while many others have been reassigned to other departments in the company. The number of those who have been laid off is uncertain. Prior to this restructuring, Samsung's mobile division employed roughly 200 executives of different kinds and levels. Among them is D.J. Lee, the former head of Samsung's mobile division.
Lee Seung-woo, an analyst with IBK Securities, a Seoul-based analyst firm, claims that a lot of Samsung's non-executive employees might get sacked as well so as to further cut expenses. Another reason for this is the unoptimistic forecast for smartphone shipments in 2015.
"
Under the assumption that any big growth is unlikely next year, some staff could get reassigned to different business units,"
Lee explained.
"Samsung had been working to reach an annual smartphone sales target of 500 million [units] in the long term, but that now looks difficult to achieve".
As of now, Samsung has denied to comment on these recent layoffs.
source:
The Wall Street Journal