Overconfident Samsung missed expectations and sold four million less Galaxy S5 units than it did of the Galaxy S4
99+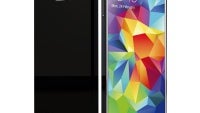 According to the Wall Street Journal article
exposing Samsung's internal tensions
, the company made the misstep of "bullish projections" for Galaxy S5 sales. Reportedly, Samsung made close to 20% more units than it manufactured of the Galaxy S4. It based its predictions on worldwide carrier surveys, asking them to predict demand but staying uninformed about unsold devices for whatever reason. Thus, unsold phones were collecting dust in warehouses, and Samsung had to spend more on promotion in a bid to get rid of stale stock.
Even then, sales of the Galaxy S5 missed expectations by a whopping 40%. In the first three months post-launch, Samsung's flagship sold 12 million units - 4 million less than what the Galaxy S4 managed. Although sales in the USA picked up, the Chinese market was indifferent towards the Galaxy S5 and sales there went down by 50%.
The Samsung Galaxy S5 is a solid product, but it's not the lack of appreciation that did it in. Overconfident, Samsung spent too much for too little, and failed to assess the increasingly strong competition. In America, rumors of the grown-out iPhone 6 and iPhone 6 Plus had Apple loyals waiting for the inevitable September reveal. Over in Europe and parts of Asia, the gorgeous HTC One (M8) and the specs-heavy LG G3 made wonderful splashes with the combination of thoughtful design and powerful hardware. And in China, Xiaomi broke record after record while the Galaxy S5 and other Samsung offerings went by unnoticed.
Although the morale inside the company might be bent out of shape right now, Samsung Europe commented with a reasonable "The market is challenging but this is normal and healthy competition.", adding "We continue to lead many categories across consumer electronics." Sun Tzu's age-old principle of "appear weak when you are strong, and strong when you are weak." seems to be at play here. But Samsung knows it will take more effort before it perfects the art of war.