Samsung Messages bug causing app to secretly send out photos from gallery
28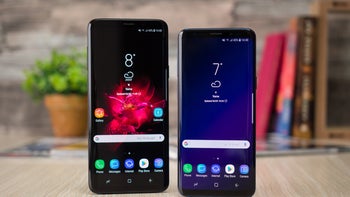 According to a number of users on Reddit, the Samsung Messages app appears to have a pretty serious bug that's related to pictures stored locally on devices.
As reported by the users, Samsung's app is secretly sending out photos from within the Gallery app to random contacts without consent. In some cases,
Galaxy
owners are claiming that the messaging service is resending images that have previously been sent to certain contacts, while others claim that the app is even sending out the entire gallery of photos that are presently stored on the smartphone. In either case, however, no log of the messages is shown.
Presently, it's unclear if the bug is specific to any devices, but it's worth mentioning that it seems to have appeared after a recent update via Galaxy Apps, and has been primarily affecting users of the
Galaxy S9 and S9+
on T-Mobile. Nevertheless, one
AT&T
user has also reported the same bug, while a
Galaxy Note 8
owner reported the same issue too.

Samsung is yet to acknowledge the bug or issue any kind of fix at this moment in time but revoking the app's storage permission is said to act as a temporary fix. Also, for users who wish to know if they've been affected by the bug, they are encouraged to check their messages log with their carrier.