Samsung Internet Browser update introduces major UI changes
15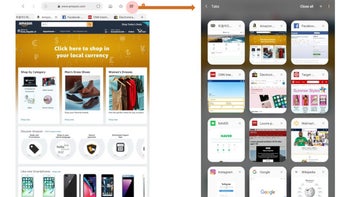 Samsung announced important new changes are coming to its mobile browser. Apart from the usual bug fixes and performance enhancements, the latest Samsung Internet Browser update brings many UI changes.
For example, there's a new notification manager that will help users to come to terms with what notifications they are receiving and to more easily disable unwanted notifications when necessary.
Furthermore, the display of "tabs" in Samsung Internet has been optimized for the mobile screen and form factor. However, the update further tweaks the way the mobile browser displays tabs on devices with larger screens.
The same goes for the way users can view history by allowing them to long-press on the forward and back buttons. Because many websites set a long title for their pages for SEO reasons, Samsung Internet Browser now allows users to rename the web shortcut they add to the home screen.
According to
Samsung
, all the changes mentioned above are already available in the latest version of Samsung Internet Browser beta, but we expect them to make it to the stable version in just a couple of weeks.