Samsung Galaxy Tab parts valued at US$205
4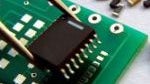 iSuppli
has broken down the Samsung Galaxy Tab to its bare bones, and values it at $205.22. The report says that the Galaxy Tab's internals "position it as a large-scale smart phone, rather than as a true competitor to Apple Inc.'s iPad." We think you can't judge the whole by its parts alone, but from a parts-value standpoint they're right.
The $205.22 cost of the Galaxy Tab's parts is low compared to the $264.27 value of the
16GB version of the iPad
(29% more expensive). iSuppli explains that the main difference in cost is due to the lower resolution (and therefore cheaper) screen on the Galaxy Tab.
Although their estimate itself seems unbiased, iSuppli had some less-than-sparkling comments on the Galaxy Tab's status as a contender: "While the
design approach makes the Galaxy less expensive to produce than the iPad 3G, it also makes for a product that lacks the same usability."

You might have a gut reflex to disagree with their assessment, but keep in mind that this doesn't reflect on the Android tablet category as a whole. iSuppli did have some nice things to say. They pointed out that the Galaxy Tab features Adobe Flash support, a front-facing camera, and a Microelectromechanical (MEMS) sensor for gaming.

Sure, the Galaxy Tab is basically a big Galaxy S phone, but it still fills a valuable niche. People who just want a cell phone, or need a full keyboard aren't going to shop for tablets in the first place. The Galaxy Tab, albeit less 'valuable,' serves an important role as the first real competitor to the iPad.

source:
iSuppli
via
IntoMobile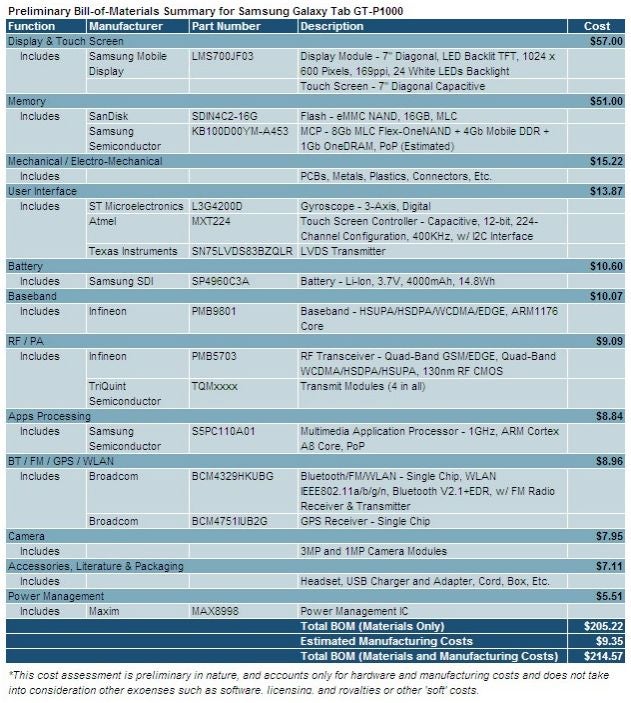 Recommended Stories