Samsung Galaxy Stellar about to get Android 4.1 update on Verizon
9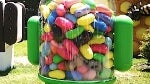 The
Samsung Galaxy Stellar
is about to receive its update to Android 4.1. Now that means we usually give you a big song and a dance over
Project Butter
and
Google Now
. The former makes the device so lag-free that you'll be in awe. The latter sends you things like traffic reports, sports scores, stock quotes and the weather at the times you need it the most. For example, what good is finding out at 2am that there is no traffic on the highway. Google Now will send you that information every morning while you consume breakfast, when that information means something.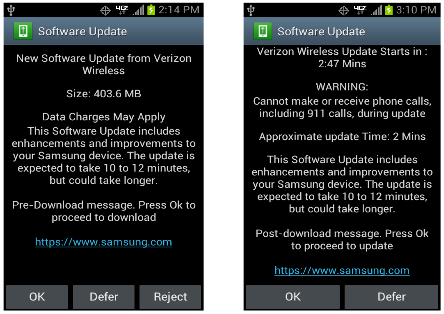 The Samsung Galaxy Stellar is receiving an update to Android 4.1
Other parts of the update include the doubling of the capacity on the microSD slot to
64GB
from 32GB, the ability of Verizon techs to use remote diagnostics to check out your phone from their office, an improvement in network connectivity and in spell check functionality. Additionally, the Verizon app store has been removed, as have the notices "Merge with Google" and "Merge with Samsung" from the contact menu. And multimedia messages no longer show when a user sends a group text message. The new notifications feature allows you to call a number directly from the notifications screen.
The update is a rather hefty
403.6MB
and takes about 15-20 minutes to download it, and another 15-20 minutes to install it. If you received the notification that the update has arrived, you can choose to defer the installation process and you will be reminded after each 30 minutes until the task is completed, or you select another option.
source:
Verizon
via
IntoMobile