One thing is better than Galaxy S9, and it's an S9 Active with a huge battery
13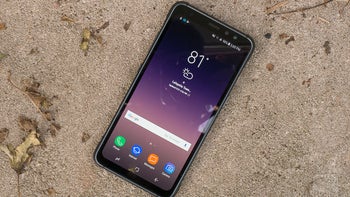 There is only one thing better than a Galaxy S-line phone, and it is its Active version. Top among the reasons is the fact that those ship with much larger batteries than the originals, righting the main wrong with Samsung's otherwise excellent flagships.
It seems that the
Galaxy S9 Active
won't be an exception, as, thanks to a leaked screenshot with its purported specs, we learn that the rugged phone will sport a 4000mAh battery pack, again. The phone here is coded as SM-G893, hinting at a true
Galaxy S8 Active
successor, as that one carries the model number SM-G892.
The rest of the specs are mimicking what the S9 has to offer, with a 5.8" QHD+ display, 4GB RAM/64 GB storage configuration, and a Snapdragon 845 chipset, indicating a stateside launch. As to why the screenshot is in Dutch, remains a mystery, but hopefully it means a wider release compared to previous Active models that were reserved for just one US carrier, AT&T.