Samsung Galaxy S8 and Galaxy S8+ coming to Target and Best Buy
15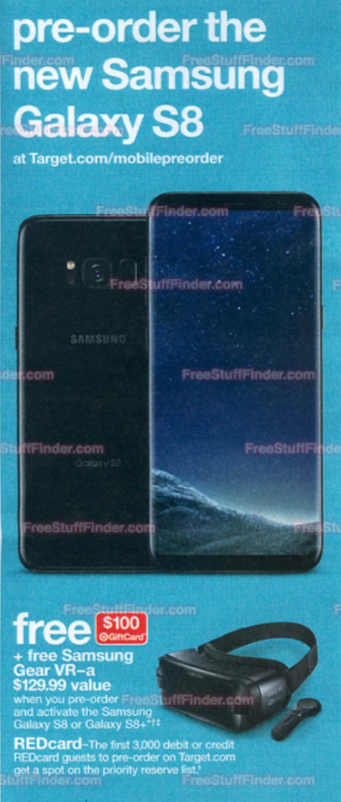 Get a free Gear VR and a $100 gift card when you pre-order the Galaxy S8 and Galaxy S8+ from Target starting this Sunday
This Sunday, you might want to consider reserving that
Samsung Galaxy S8
or
Samsung Galaxy S8+
that you want, from Target. Sure, Target might not be the first place you'd think of when it comes time to pre-order a flagship phone. But it's not like you are going to be looked down at because you pre-ordered your handset from a discount retailer. First of all, since it isn't an obvious place to buy a high-end phone from, chances are that it won't sell out leaving you high and dry. Secondly, the first 3,000 to use a debit or Target RED card to reserve an S8/S8+ will be put on the priority reserve list.
If you pre-order your Galaxy S8 or Galaxy S8+ from Target, not only will you be in line to receive a Samsung Gear VR player (that is part of the bundle that every one in the U.S. receives when they reserve one of the two flagship models), you will also receive a $100 Target gift card. Overall, the freebies add up to a value of $229.99. These are carrier branded models being offered. Usually, Target works with Verizon, AT&T and Sprint.
Unlocked versions of the Samsung Galaxy S8 and Samsung Galaxy S8+ are coming to Best Buy. The big box retailer will start taking pre-orders on May 9th. This is earlier than usual for the U.S. appearance of the unlocked units. Last year, the unlocked
Samsung Galaxy S7
and
Samsung Galaxy S7 edge
didn't show up in the states until June. The unlocked Galaxy S8 will be priced at $724.99 at Best Buy, with the Galaxy S8+ priced at $824.99. In addition, both unlocked models have no bloatware. Unless you're the kind of person who loves bloatware, may we interject here with a hearty "Yay!"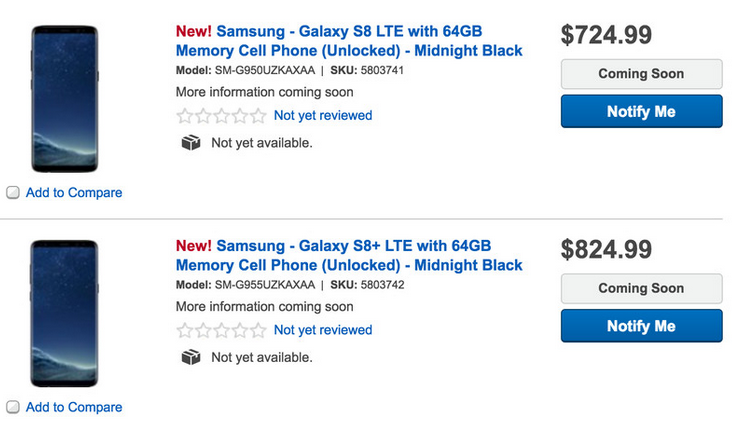 Starting in May, Best Buy will accept pre-orders on the unlocked Samsung Galaxy S8 and Samsung Galaxy S8+
Thanks for sending this in!
source:
TheVerge