Samsung Galaxy S8 and Galaxy S8+: Should you upgrade?
30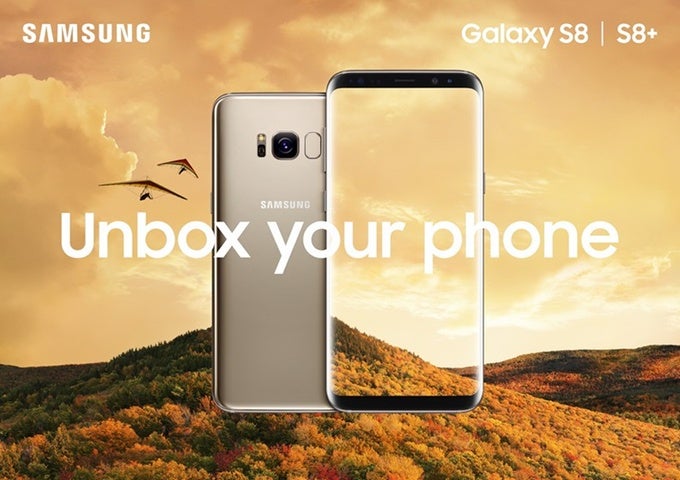 So, you've been holding on that Galaxy S7 or S7 edge for roughly a year and not that the Galaxy S8 and S8 Plus are here, you're probably wondering whether you should jump the gun and get one of these as soon as it's available in a store near you. That's only natural - after all, we as humans have an uncanny gusto for shiny new things albeit we might not necessarily need the latest bleeding edge technology in our lives.
So, the Galaxy S8 and S8 Plus - buy or pass? Let's form an answer together.
Design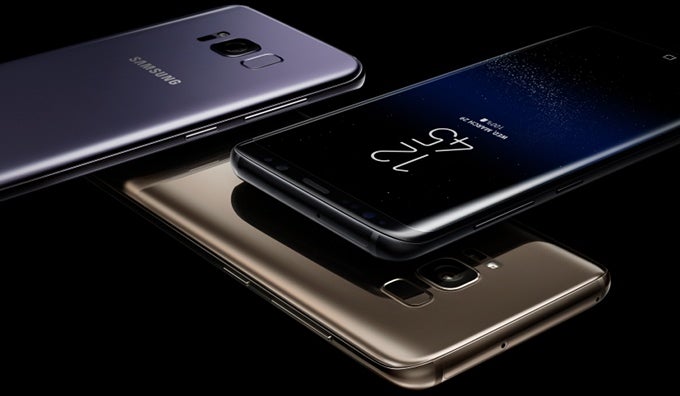 The stark differences between the old phone and the new one are pretty obvious and are definitely one of the selling points of either the Galaxy S8 and the S8 Plus. There's a slight chance that you might not be liking the bezel-less looks of the eight Samsung flagship, but chances are that you'll be digging the redesigned exterior of the phone. Indeed, if the top and bottom chins of your Galaxy S7/S7 edge have been burning your eyes and you have been craving for Samsung to trim those down, you have reasons to rejoice. Hence, you'll likely want to upgrade to the Galaxy S8 and S8 Plus.
However, if you have a strong disliking towards rear-positioned fingerprint scanners, the Galaxy S8 and S8 Plus would definitely irritate you. Of course, if you've grown used to rear-positioned scanners and the placement of these feels natural to you, then the S8 and S8 Plus won't be much different than your previous phone in this regard. Although it might seem like a minor inconvenience to some, it could easily end up being a groundbreaking annoyance, so have that in mind, too.
Display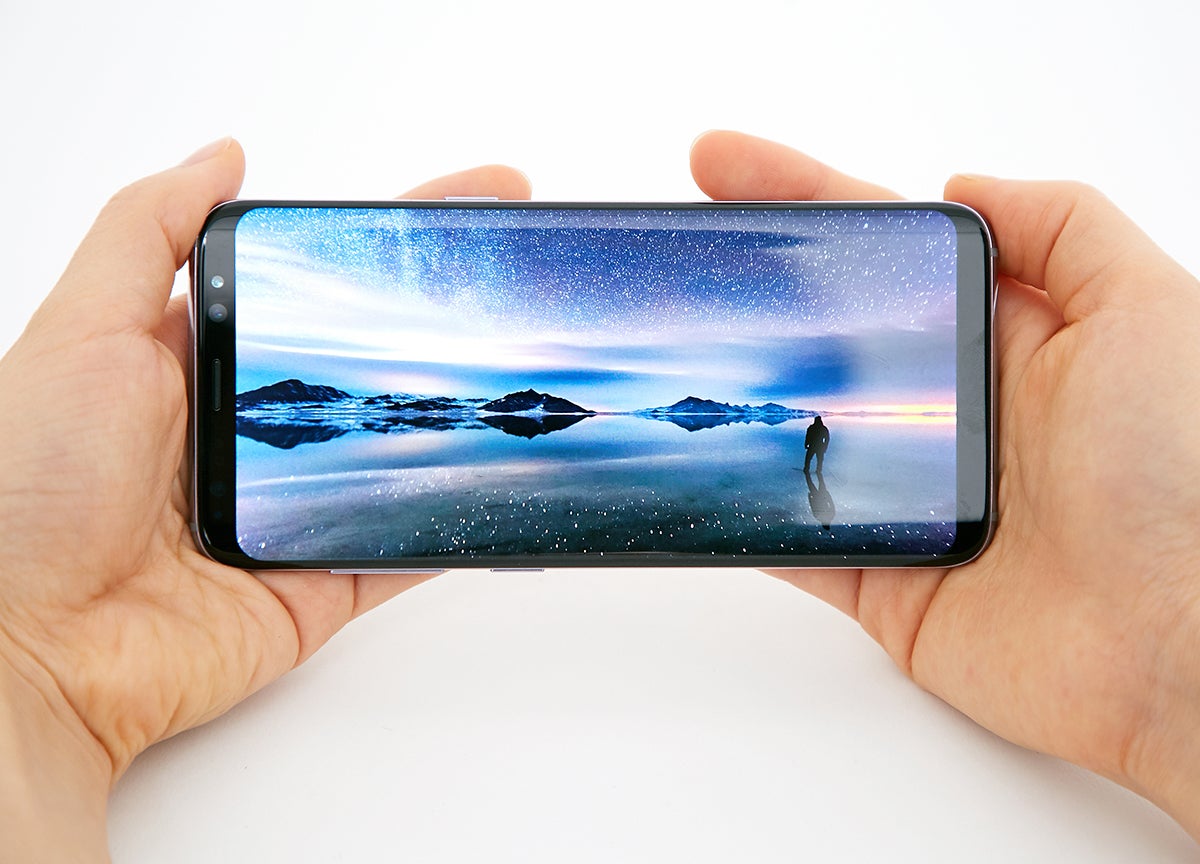 When it comes to the display, the Galaxy S8 and the S8 Plus take the cake, there's no denying that. That's probably the one reason that will sway you towards the S8 and the S8 Plus.
With the regular Galaxy S8, you get a 5.7-inch display (a 5.8-inch full rectangle) that fits a body that's pretty similar in terms of size to the Galaxy S7, which only had a 5.1-inch screen. This is a huge jump in screen real estate that is nothing but a lucrative selling point. When it comes to the larger Galaxy S8 Plus, this one boasts a 6.1-inch display (a 6.2-inch full rectangle) in a body that's not much larger than the one of the 5.7-inch Galaxy S7 edge. So, should you upgrade for the perspective of more screen at your fingertips? Why, yes!
Additionally, the display of the Galaxy S8 and S8 Plus support HDR10 content playback, which the Galaxy S7 doesn't. Although HDR10 content is not yet as widely available as we'd like it to be, it's slowly creeping in in our everyday lives, thus having a future-proof display on your phone is strongly advisable. You can
read more about HDR10 right here
.
However, in case you're not a fan of curved displays, you might have a few teeth to pick with the Galaxy S8's screen. Granted the curve on this one is not as pronounced as it was on the S7 edge, but it's still there and might not be exactly your thing. There is no flat-screen version of Samsung's 2017 flagship crop, so make sure to have that in mind while you're making up your mind.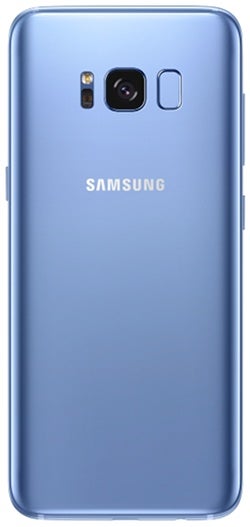 Hardware

Newer is faster and faster is better, right? Technically, yes.Exclusively boasting a Qualcomm Snapdragon 835 on board, the Galaxy S8 and S8 Plus are potentially two of the fastest smartphone in existence right now, just like the Galaxy S7 and the S7 edge more than a year ago. Yet, would these great advances in performance change your everyday lives that much? Will the Galaxy S7 be a slouch in comparison with the Galaxy S8?




Truth is that we hardly push our phones to their limits when it comes to regular usage. If you have no qualms with the way your Galaxy S7/S7 edge performs, then you probably don't really need the new Galaxy S8/S8 Plus.



Camera

Camera-wise, the Galaxy S8 and the S7 don't differ that much. The new flagship essentially comes with the same camera as last year, which is not a bad thing per se. As a reminder, the Galaxy S7 had one of the best-performing cameras in 2016, and while one should never change a winning team, it can't be denied that a bunch of worthy opponents with well-performing cameras has spawned to challenge the Galaxy S7/S8's position. One thing is for sure, though - don't reason your potential purchase of a Galaxy S8 just for the camera alone.



So, should you upgrade?
In the end of the day, upgrading to the Galaxy S8 will largely depend on whether you're satisfied with your current device or not. If you're currently rocking a Samsung Galaxy S7 or an S7 edge, then upgrading can only be justified if you dig the new bezel-less design; other from that, the Galaxy S8 probably won't improve your day-to-day life that much. The Galaxy S7 and S7 edge are still good enough.
However, if you're coming from a Galaxy S6, S6 edge, S6 edge+, or an earlier iteration of Samsung's flagship line, then you should probably save a bit and get that Galaxy S8 or even the Galaxy S8 Plus as these two will most certainly be a meaningful upgrade.
Price is also a big factor. At the time of writing, official prices for the US are not yet available, but both devices are expected to cost north of $800. Ouch! At the end of the day, we're talking about the most advanced Android smartphones for the first half of 2017 (at least), so it is kinda expected for them to go for a premium price.
In the end of the day, it's up to you.