Samsung Galaxy S7 release date tipped for February 2016, both versions said to come with LTE Cat. 12
23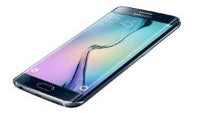 According to a new report from Samsung's home market of South Korea, the Samsung Galaxy S7 release date will arrive at some point in February 2016. Furthermore, the report says that both Galaxy S7 versions will come with support for LTE Cat. 12.
During these past couple of months, we've often heard that Samsung is planning to launch the
Samsung Galaxy S7 in early 2016
. While previous rumors argued that the phone will launch in January, this new report, quoting sources from inside Samsung, says that the phone will actually launch in February.
Now, while a discrepancy is certainly observed between these rumors, we can also note that a January unveiling and February launch would make a lot of sense. This past summer, Samsung launched the Galaxy Note 5 earlier than expected, beating many rivals - including the iPhone 6s - to market. From the data that we've been able to gather, it seems very likely that Samsung is planning to repeat the move with the upcoming Galaxy S7.
In the sea of Galaxy S7 rumors, another often iterated idea is that the phone will come in two versions, one with a
Qualcomm Snapdragon 820
chipset - one that's apparently being manufactured by Samsung itself - and one with Samsung's own
Exynos 8890
(M1) SoC. According to this new report, both Samsung Galaxy S7 versions will support LTE Cat. 12 speeds. While it was previously known that the Snapdragon 820 will integrate an LTE Cat 12 modem, this is the first time we're hearing about the Exynos 8890 being fitted with a similar radio.
In theory, LTE Cat. 12 speeds top at 600Mb/s for downloads and at 100Mb/s for uploads. Naturally, your carrier has to support such insane speeds before your phone can actually reach them.
What do you guys think? Are you excited to learn that we might be only four months away from the Samsung Galaxy S7 release date?