Samsung Galaxy S7 and LG G5 rumored to come with iris scanning authentication
15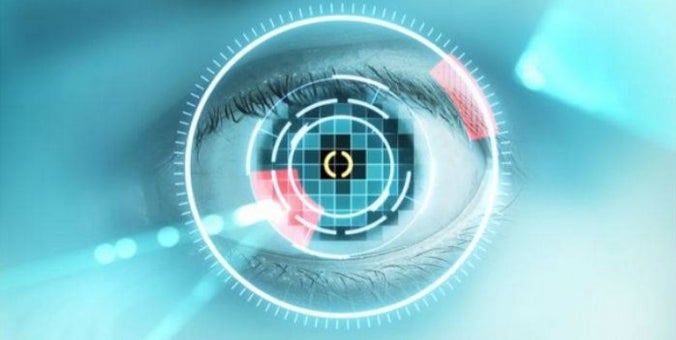 According to a new rumor originating from South Korea, both Samsung and LG are gearing up to launch smartphones with iris-based authentication systems. The report claims that the two manufacturers might equip iris scanners on commercial smartphones as early as next year, meaning that it wouldn't be entirely impossible for next year's Samsung Galaxy S7 and LG G5 to both integrate the new biometric login systems.
Ever since before the
Samsung Galaxy S5
was launched, rumors argued that Samsung plans to integrate an
iris scanner in its flagship smartphone
series. As that did not happen, a few months later, fresh rumors started spreading hope that the Galaxy Note 4 will be the first Samsung handset to integrate the feature. Samsung itself hinted that it is looking into the technology last year, and now it looks like the fruits of that labour will finally surface for all of us to see.
About a year and a half ago when the first rumors on the topic started spreading in the tech blogosphere, iris scanners were considered to be a bit of a futuristic technology, which is why probably only few were disappointed that the only biometric login option featured by the Galaxy S5 was a fingerprint reader. Fast forward to present day, however, and the age of smartphone-mounted iris scanners is upon us.
To our knowledge, the
Vivo X5 Pro
, launched in China last month, was the first smartphone to use iris-scanning authentication technology. The
Fujitsu Arrows NX F-04G
, recently launched in Japan as an NTT DoCoMo exclusive, also comes with a similar feature. It's not uncommon for new and forward-thinking smartphone technologies to be first adopted in East Asia and then migrate towards Western markets several months later.
It remains to be seen how well current-generation iris scanners actually work. Fingerprint readers needed a few good years to mature from a technology that only captured headlines but didn't work so well in practice into a quick and reliable authentication method, and it's not entirely unreasonable to think that we're in for more of the same with iris scanners.
If this new rumor turns out to be accurate, then the Samsung Galaxy S7 and the LG G5 could both make use of iris scanners. Since the two flagships are most likely in the very early stages of development, chances are that the feature is not a lock for the upcoming flagships. Both Samsung and LG routinely launch South Korean exclusive versions of their flagships, and it would certainly be possible for the two companies to test out the new feature in their domestic market first.
The new report argues that iris recognition systems are more secure than fingerprint readers, which makes the new technology a perfect fit for the mobile payment market, one that Samsung will soon tackle head-first when
Samsung Pay launches this fall
.