Samsung Galaxy S6 Edge+ specs review
16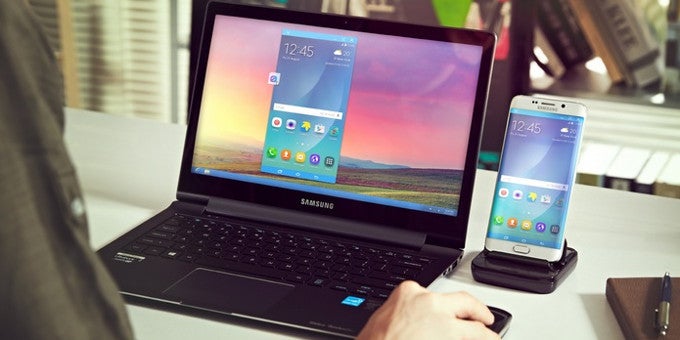 The Samsung Galaxy S6 Edge+ (now, that's a moutfhul!) is official and it is basically a slightly different version of the Galaxy Note 5 save for the S Pen and with the addition of a dual-curved display with the accompanying functionality.
That's it.
It features the same 5.7-inch 1440 x 2560-pixel (Quad HD) display, features the same Exynos 7420 system chip, has the same 16-megapixel main camera with both optical and digital video stabilization, and sports the same 3000mAh non-removable battery.
Well, there are also some very slight differences, and that's what we explore right below.
Design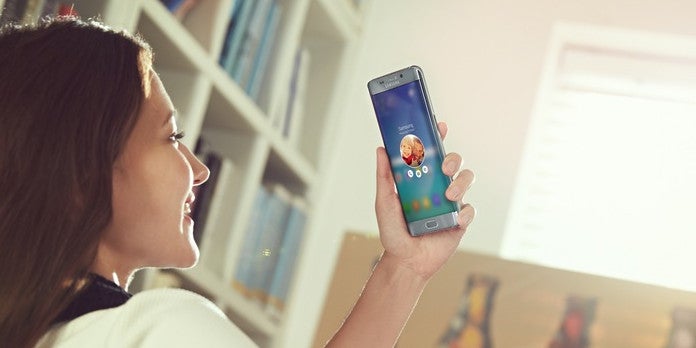 Gone are the times of plastic Samsungs, and the new S6 Edge+ is a proud member of the new glass with metal design language introduced with the S6 earlier this year. No surprises here, the glass is reflective and a fingerprint magnet, but also - it's not slippery and has that premium feel that we never got with plastic phones.
The Samsung Galaxy S6 Edge+ is also a very thin phone: it measures just 6.9mm, measuring thinner than Apple's iPhone (7.1mm), and much slimmer than the Galaxy Note5 (7.6mm). That's a great thing for a large phone as it makes quite the difference in the way you can handle it.
Comparing it with its Galaxy Note5 sibling, one also notices that the S6 Edge+ measure 6.08 x 2.98 x 0.27 inches (154.4 x 75.8 x 6.9 mm), slightly taller, but also slightly narrower than the S Pen phablet.
The S6 Edge+ is also impressively lightweight for a device of such size: it tips the scales at 5.4 ounces, or 153 grams, lighter than the 6.03oz Note5 and 6.07oz iPhone 6 Plus.
While many would be quick to say 'meh, it's just a bigger Galaxy S6', fact is that the S6 Edge+ is a remarkably well-engineered phone: thin, light, and very compact for its size, it's one of the best-looking phablets out there.
Display: dual edge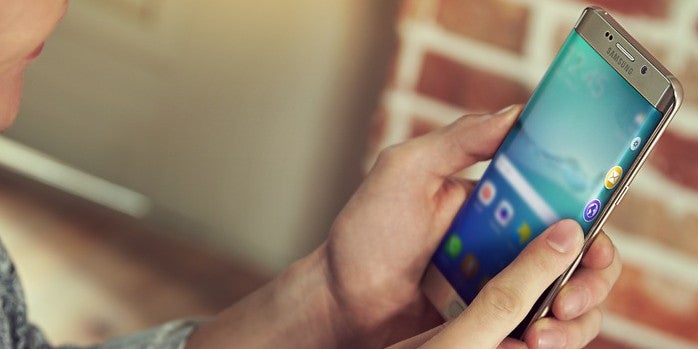 Samsung was itself surprised by the demand for its Galaxy S6 edge: speculative reports claim the company expected it to be a niche device, but allegedly, demand for the fancy phone was as much as for the regular Galaxy S6 - and that despite the heftier price tag for the curved-screen handset.
That's why this time around the company likely comes prepared with the Galaxy S6 Edge+ that is now believed that will be sold exclusively in many European countries, where the Note5 might not even launch this year. We're yet to hear from Samsung whether the latter is true or not, but let's now focus on the display of this new phablet.
It's a 5.7-inch Super AMOLED panel with a resolution of 1440 x 2560 pixels (Quad HD), which results in pixel density of 518ppi. That's more than enough for pixel peepers: this screen is sharp, with no trails of pixelization.
What's more interesting is that Samsung has now expanded the functionality that you have with the edge swipes. You can not only quickly access your favorite contacts, but also fire up apps and be quicker with multitasking. Also, you can set which edge you want to use for the gestures - the left or right one, a nice option to have for the lefties.
Processor and Memory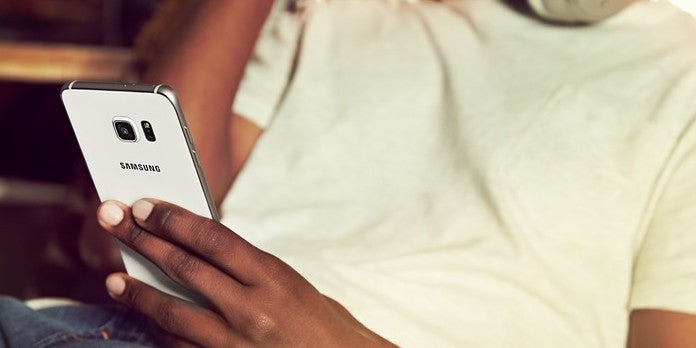 In terms of processor, the Galaxy S6 Edge+ is powered by the same system chip that we find on the Galaxy S6: a 14nm Exynos 7420 octa-core solution with four high-performance Cortex A57s running at up to 2.1GHz, and four Cortex A53s clocked at up to 1.5GHz, both running in a big.LITTLE setup. Samsung was the first to reach 14nm manufacturing en masse in the mobile world, and it is again the first to do so in phablets, which is truly a remarkable engineering achievement.
On the graphics front, there is the Mali T760MP8 running at up to 772MHz, a powerful GPU that will definitely allow you play even the most intense games at maximum detail.
The feature Samsung is particularly proud of, though, is 4GB of RAM. This is the first Samsung phone to come with 4 gigs and it is the high-speed LPDDR4 kind of memory used here, so that will help with multitasking and will allow you to work more smoothly with larger files.
The base model of the Galaxy S6 Edge+ ships with 32GB of internal storage, and there is also a 64GB model sold for a $100 premium (in some markets, there could even be a 128GB version). Internal storage is of the fast, UFS 2.0 kind, and this should ensure fast install times and overall good performance with no bottlenecks coming from slower ROM speeds.
Yes, there is no microSD card support here, so no expandable storage. Is it a dealbreaker? It might be a disappointment for the power users with large data appetites, but it's hard to see it as any sort of a huge limitation for the regular user, as 32GB of internal storage in the base version is still quite a lot. Keep in mind, though, that if you shoot 4K videos or 1080p ones at 60fps, you might run out of storage faster than others, and that's why uploading it to a service like YouTube might be a good idea.
Camera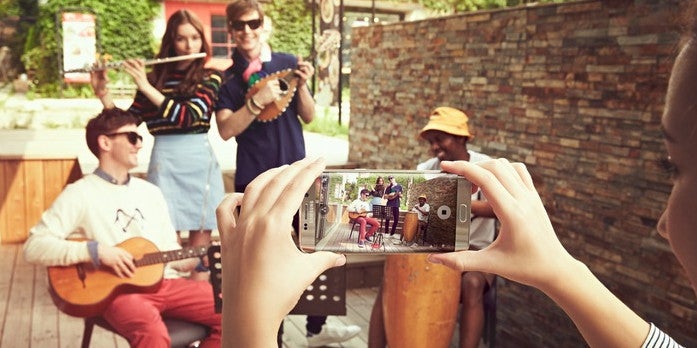 Samsung has traditionally been a company that offers one of the best cameras on Android, and it aims to continue this tradition with the S6 Edge+, as it uses the same 16-megapixel rear/5-megapixel front camera combo that we know and love from the Galaxy S6.
This time around, we have a 1/2.6-inch sensor size (one of the larger on Android) with 1.1 micron pixels, and both the front and rear cameras feature wide, f/1.9 aperture lenses, which is a good asset if you care about collecting more light and getting good pictures in low light.
The quick launch camera shortcut introduced with the S6 is here as well: just double click the home button to go straight into the camera application.
Battery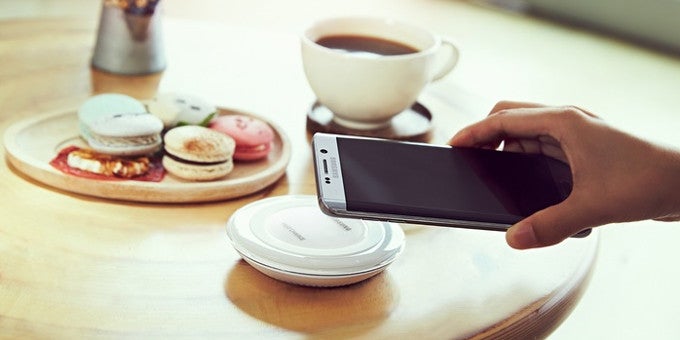 The dreamy rumor mill has been churning all sorts of fanastically sounding rumors about this new family of Samsung phablets, including a 4000mAh battery. Well, the improbable has not happened - it's a 3000mAh battery cell instead. Expectations are that it will last at least as long as the battery in the Galaxy Note 4, as the S6 Edge+ brings a newer and more power-efficient generation of Super AMOLED displays as well as a hugely more power-efficient, 14nm Exynos 7 series chip.
Quick charging
The new feature is wireless charging (new for a Samsung phablet, that is). Good news is that it is a fast charge both wirelessly and via wire, and this will allow you to have your phone juiced up in some two hours. The battery, however, is not user replaceable, as the whole body of the phone is sealed.