Samsung Galaxy S5 may have "additional" names, gold variant apparently confirmed
21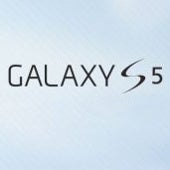 Expected to be
announced this Monday at MWC 2014
,
Samsung's Galaxy S5
should
go on sale as soon as March
. Until official details arrive, read on to see what the latest leaked bits of info are suggesting.
Industry insider Eldar Murtazin says on Twitter that Samsung will indeed release
two Galaxy S5 versions
: a high-end, and a mid-tier one.
Based on what previous rumors have brought us, we're assuming that the high-end S5 sports a Quad HD (1440 x 2560 pixels) display, while the mid-end model should come with a 1080p display - both probably measuring 5.2 inches.
According to Murtazin, the two Galaxy S5 versions will have additional names, so he's expecting them to be called "Galaxy S5
something
", this additional
something
being the differentiator between the two smartphones when it comes to branding. We're thinking that names like Galaxy S5 Plus and Galaxy S5 Classic could be used by Samsung - but this is just us speculating. It's said that the regular S5 would be the first to hit the market. The high-end handset should arrive a few weeks later, Murtazin says.
Meanwhile, GSM Arena seemingly got hold of a Vodafone internal document which appears to list a gold-colored variant of the Galaxy S5. So, is
gold becoming a must
for high-end smartphones now? It looks like it does.
Anyway, MWC starts in four days, and we'll see then what the new Galaxy S5 is all about.
sources: Twitter
(1)
,
(2)
,
GSM Arena