Another claimed Galaxy S5 screenshot hints at two versions - 1080p one with Exynos CPU, and 1440p with Snapdragon
20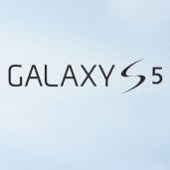 After the purported
Galaxy S5 screenshot last week
, that revealed a QHD display and Snapdragon 800 could be in store, yet another one is making the rounds, this time listing an Exynos 5420, and 1080p display.
We've had this contradiction before, too, when AnTuTu benchmark screenshots revealed two
radically different versions
of the eventual Galaxy S5 flagship. Is it possible that there will be a Snapdragon version, which will ship with Quad HD (1440x2560 pixels) display, and an Exynos-laden one that will sport "only" а 1080p display? Interestingly enough, the Exynos version is shown to support 4G LTE networks as well.
We don't know how visible will be the difference between a 560ppi QHD screen, and a 420ppi 1080p one, but we'd wager to guess it won't be distinct to the untrained eye That's especially true if the 1440p panel comes with Samsung's alternative "
diamond pixel
" matrix. Therefore the Koreans might not be taking such big of a risk if they release two different spec sheets, as far as the average user is concerned. The question of why would Samsung eventually do this, remains, though, and it might simply be due to
not enough QHD Super AMOLED panels yield
. Alternatively, one of the versions might be the rumored
dust- and water-resistant S5
, but we are just speculating here.
Other than the screen/chipset combo controversy, the rest of the specs seem to once again be 3 GB of RAM, 32 GB of storage, and a 16 MP camera. The Galaxy S5 is also reported to feature a
swipe fingerprint sensor built into the home key
, which will show your print, while scanning, on the phone's display itself. Not much left till Monday, when we'll tell you firsthand what turned out to be true, and what didn't.