Samsung Galaxy S IV features Smart scroll, Smart pause, Smart rotation revealed by screenshots
99+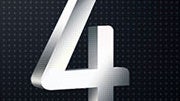 Several days ago, a rumor related to the upcoming and yet-unannounced
Samsung Galaxy S IV
surfaced suggesting that
the device would use advanced eye-tracking features
. By figuring out which part of the screen the user is looking at, the smartphone would automatically scroll whatever content is displayed, be it a web page, a document, or something else. Now, a handful of screenshots, allegedly taken on a Galaxy S IV, confirm the existence of the said feature.
The so-called
Smart scroll
feature will scroll pages automatically depending on where the user is looking at the screen. The stock web browser, Chrome, Gmail and the Email client are certainly going to be among the apps compatible with the feature. There will also be a way of adjusting the speed, at which Smart scroll will be scrolling through pages.
In addition, the Samsung Galaxy S IV will be the first to use a new feature called
Smart pause
. Basically, it will pause videos if it detects that you aren't looking at the screen. Another intelligent feature that will work in a similar fashion is
Smart rotation
, which will rotate the screen depending on your angle of sight.
We must also mention that the screenshots measure 1080 by 1920 pixels, meaning that the Samsung Galaxy S IV will use a 1080 display (assuming the screenshots are legitimate, of course). Chances are that we'll learn more about these and other interesting features Samsung has developed as soon as
the Galaxy S IV is made official on March 14
.
UPDATE:
It is now being claimed that the screenshots below were actually taken on a Samsung Galaxy S III running a leaked Android 4.2.1 build. Still, the aforementioned features are expected to debut on the upcoming Samsung Galaxy S IV.