Samsung Galaxy S II might not get updated to Android 4.2 due to TouchWiz issues
41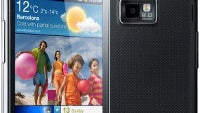 Samsung has already pushed two hugely important updates to its 2011 Android flagship the
Galaxy S II
bringing its version to 4.1.2 Jelly Bean, but that might turn out to actually have been its last and final update.
Samsung promised to update the S II to Android 4.2 (and possibly even Android 5.0), but it has run into "adjustment problems with TouchWiz", so chances are it won't be able to deliver on that promise.
Let's be realistic, though. Android 4.2 is a relatively minor update, and getting 4.1 Jelly Bean on the now two-year old Galaxy S II already seemed like a threat (in the context of Android).
Interestingly, the original 5.3-inch
Samsung Galaxy Note
is also based on the same hardware so while nothing has been said about its update path, it seems likely that it is also off the list for 4.2 Jelly Bean. The more powerful
Samsung Galaxy S II Plus
is still said to be getting bumped up to 4.2.
source:
Connect.de
via
SamMobile