Samsung Galaxy S II full HD samples leak out in Russia at... HTC Meetup (video)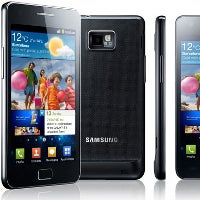 The Samsung Galaxy S II was announcedwith much fanfare back at MWC, but we've only gotten to hold an earlyunit of Sammy's upcoming flagship. The final unit, though, appearedin the wilds of Russia, and by wilds we mean a night club. That –as you might imagine – is the perfect environment for some rigidtesting of the full HD video capture of the Galaxy S II.
The sight was captured by a Russian techblogger, reportedly after the HTC Meetup event held in Moscow. Orwait, was it at the HTC Meetup? That's what the YouTube headingclaims and boy what an event that was! Oh, and we leave the irony ofhaving the Samsung Galaxy S II at an HTC event aside and let youevaluate those beautiful pixels. Be warned, though, that you mightexperience a sudden urge to visit a Russian night club as the contentcould be rated fairly restricted. Don't forget to let us know whatyou think of the 1080p video recording capabilities of the handset inthe comments, okay?
source: @dryab (Twitter)