16 Samsung Experience features that make the day-to-day Android experience better
30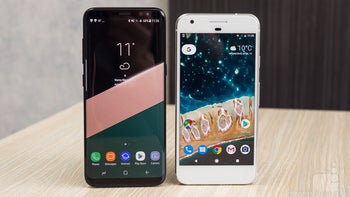 The
Galaxy S9
and
Galaxy S9+
are right around the corner and with them we are about to be introduced to the next version of ~TouchWiz~ Samsung Experience — Sammy's proprietary user interface, which it generously spreads over Android like it's Nutella over a cracker.
Over the years, Samsung's interface has been getting a lot of flak for being overburdened with components and "gimmicks", which can bog down the phone to a halt, but the company has been improving and streamlining it over the past 3 years to the point that it's much more coherent throughout. And it's still chock-full with features — big and small — which set it apart from your "stock" Android, or the one you can find on Google's Pixel devices.
So, we decided to make a little list. It's based on the latest Android Nougat-based Samsung Experience that can currently be found on the Galaxy Note 8 and it shines a light on the tiny details that have been added to improve the day-to-day use, or quality of life if you wish.