Google Pixel 2 XL crushes Galaxy Note 9 in night-time blind camera test
99+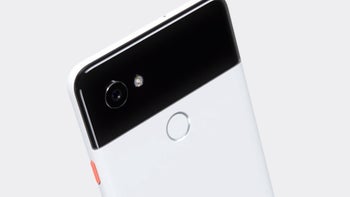 The new Samsung Galaxy Note 9 has one of the best cameras ever put on a smartphone, but how does it fare against arguably the best phone for night-time photos, the Google Pixel 2 XL?
Well, we decided to leave the decision of which phone takes the better night pictures to you, our readers, and that's why last week, we gave you the photos from both phones, but stripped from all information about which phone took which photo.
The results are now in and it's time to take the blindfold off.
And this time, the results are quite convincing: the Google Pixel 2 XL crushes the Galaxy Note 9 when it comes to night photos.
Out of the seven different scenes that we tested, the Pixel 2 XL won 6 with an overwhelming margin and lost only one to the Note 9 (and then, they were nearly tied). Take a look at the pictures below.
Scene 1: Night Lights
< A - Pixel 2 XL
B - Note 9 >
The neon lights are a perfect test for the dynamic range of these two cameras and it's something that we commonly see and want to photograph at night.
Scene 2: The Alley
Darker alleys and different light, but still a night-time scene.
< C - Pixel 2 XL
D - Note 9 >
Scene 3: Main Street
Here, we have a busy restaurant on the main street and it's again lit in its own interesting way with a few neon signs as well.
< E - Note 9
F - Pixel 2 XL >
Scene 4: Dark Road
The dark trees on one side on the road and the few buildings on the other contrast, but which picture is better?
< G - Note 9
H - Pixel 2 XL >
Scene 5: Portrait
We love taking portrait pictures at night, but there are some big differences in the actual quality.
< I - Pixel 2 XL
J - Note 9 >
Scene 6: Selfie
And of course, we need to have a selfie to compare!
< K - Note 9
L - Pixel 2 XL >
Scene 7: Group Selfie
This one is a group shot with the front camera.
< M - Note 9
N - Pixel 2 XL >
Final Words
So... are you surprised with these results?
And how much do you rely on your phone for your photos, especially at night?