Samsung Galaxy Note 8 vs. LG V30: quick camera comparison
63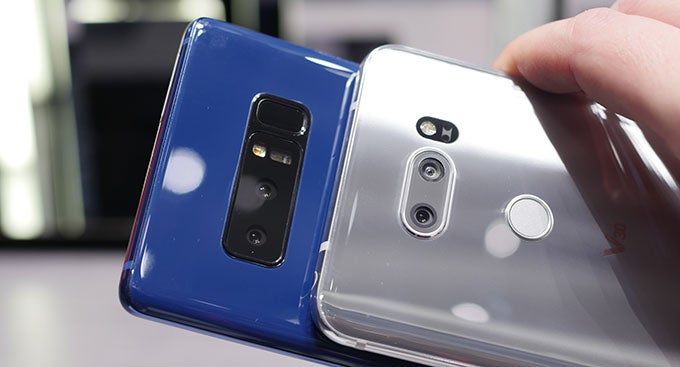 Samsung's such a huge player in the mobile space that all too often we see companies being accused of playing copycat to its actions. And while the smartphone manufacturer's been a leader plenty of times in the past, right now we're witnessing Samsung itself acting as the company catching up to others, as it finally embraces dual-camera hardware with
the new Galaxy Note 8 flagship
.
Does being a latecomer to this trend mean that Samsung's had more time than everyone else to get its hardware and software right? Considering
how successful it's been with single cameras on phones like the Galaxy S8
, it's easy to take for granted that doubling up on camera hardware could be an easy path towards supercharging the new phablet's image-taking experience. And seeing the way it's hitting the ground running with dual 12MP sensors, each supporting optical stabilization, the Note 8 certainly sounds on paper like a really strong contender.
But Samsung's not the only company with a new high-profile dual-camera phone, and this week at IFA 2017 we got to see LG go official with its own such device, the
V30
. Coming from
an exceptionally well-renowned family of dual-camera phones
, it seems more like a foregone conclusion that we're going to get some fantastic images out of the V30's sensors: a 16MP standard camera, and a 13MP wide-angle camera.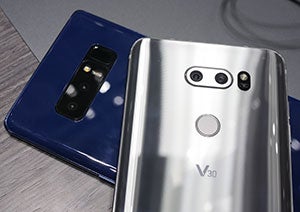 We're going to be spending a lot more time with the cameras on both these phones as we put the handsets through our full review workup, but with both of them on-hand here in Berlin we absolutely had to put them side-by-side and give you a quick early look at what you can expect from each.
While both these cameras offer two ways to frame a scene, the way they see the world is quite different: LG's wide-angle lens has a 120° field of view, while the Note 8's wide-view is just 77°. And while the V30's standard camera has a 71° FOV, the Note 8's telephoto lens has a 45° FOV. As such, it doesn't make a lot of sense to compare the two extremes from each camera directly, but we can put the V30's standard lens up against the Note 8's wide-angle lens for a pretty close match.

Check out the sample photos below, and drop a comment telling us which you think emerges as the better-performing dual-camera smartphone.