Improve the battery life on the Samsung Galaxy Note 8 with these 17 tips and tricks
34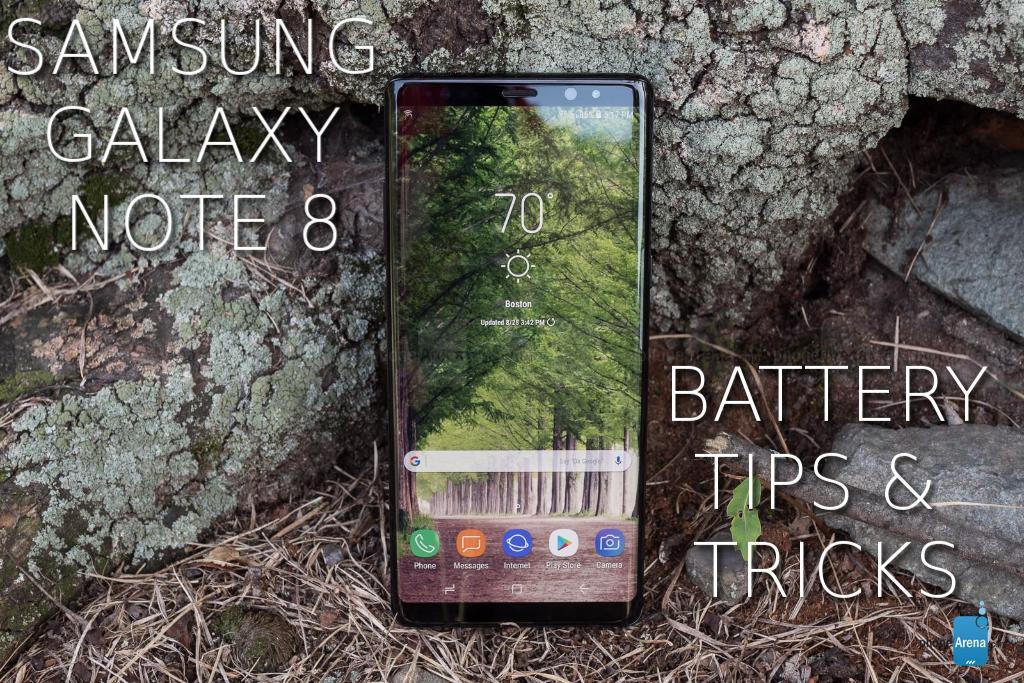 The
Galaxy Note 8
is the hottest new Samsung super-phone in town. This handset is the latest representative of the company's new design approach which emphasizes on keeping the displays big and bezels small.
The results from this philosophy are quite impressive - the latest Note packs a massive 6.3-inch panel at the front which is easily one of the largest screens we've seen on a high-end smartphone to date. The majority of its specs and features are equally awe-inspiring: the powerful Snapdragon 835 chipset, an advanced dual-camera composition, loads of RAM, and a new and more precise S-Pen.
However, the Galaxy Note 8 does have one key area that isn't all that breathtaking - the battery. Its 3,300 mAh capacity would have been more than enough for many other mobile devices, but it does look a bit underwhelming for a phablet of this stature. Of course, there's a very good reason for that - Samsung tried to cram a 3,500mAh cell in the Note 7, and we all know
how that ended
. Still, let's take a look at the numbers before we jump to conclusions.
WHAT CAN YOU EXPECT FROM THE NOTE 8 IN TERMS OF BATTERY LIFE?
The Note 8 clocked in at 7 hours and 50 minutes in our custom battery test. That's better than the
LG G6
and the
Pixel XL
, but the
iPhone 7 Plus
,
OnePlus 5
,
Sony Xperia XZ Premium
, and
Galaxy S8+
all performed better in this department. Overall, one might argue that the score is decent and that we're nitpicking a bit here. However, we have to remember that this phone costs nearly $1,000, so more should be expected of it.
WHAT CAN YOU DO TO INCREASE TIME BETWEEN CHARGES?
Odds are that the Note 8 will be able to last through a busy day, but what can you do if you'd like to get even more time between charges?

Below, we've compiled a number of tricks and tips that will improve the battery life on Samsung's latest and greatest. Some of them are rather obvious, others - not so much.

Nobody expects you to adopt all of them as they include turning certain functionalities off, but you can test them out and decide what works for you. A good rule of thumb here is: If one of the methods takes away features that you consider essential, just don't bother using it. With no further ado, let's see what's on the list.