Samsung Galaxy Note 7 themes get support for third-party icon packs
8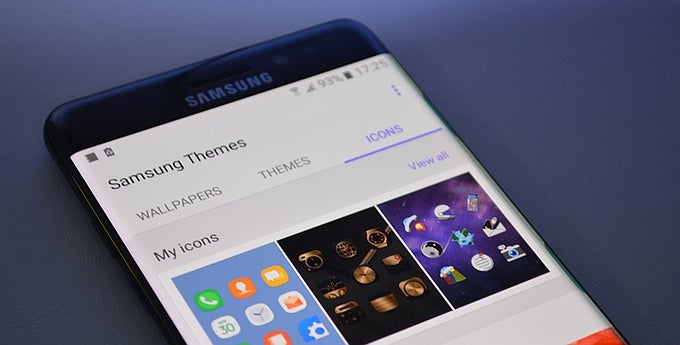 In a move that Android customization fans are surely going to appreciate, Samsung's Galaxy Note 7 will come with support for third-party icon packs out of the box.
Starting with the Galaxy S6 and the Galaxy S6 edge, Samsung adopted support for third-party themes, and, in the months that have followed, theme support has extended to all of the company's subsequent flagship smartphones. Later in 2016, Samsung allowed users to mix and match themes and live wallpapers, enhancing the customization options on its premium phones.
With the recently-unveiled Galaxy Note 7, Samsung added a third element that can be used to tweak the appearance of their phones: third-party icon packs.
The themes section in the Samsung Galaxy Note 7 consists out of three main sections: themes, wallpapers, and icons. Using these three tabs, users can select the theme of their liking and then customize/improve it by adding third-party wallpapers and icon packs. All of this can be done without rooting or tinkering with the software in any way.
If you've been experimenting with themes on any of the 2016 or 2017 Galaxy flagships, you probably came to realize that while some of the themes are visually pleasing, the included icons could use some refinement. By allowing themes to play nice with third-party icon packs, Samsung is opening up the door to a more detailed way of customizing the appearance of the TouchWiz UI.
The question many of you might be wondering at this point is when will third-party support trickle down to older Samsung flagships such as the Galaxy S7, the S7 edge, or the year-old Galaxy Note 5. Unfortunately, we can't provide an answer at this point, but we're keeping a close eye on the matter and we'll get back to you as soon as new info surfaces.
Recommended Stories