Samsung Galaxy Note 7 now up for grabs in 10 countries
5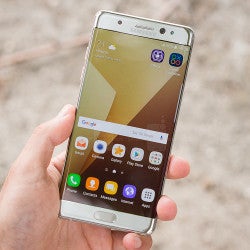 True to its promise made on August 2 at the Galaxy Note 7 launch event, Samsung released its flagship in 10 markets today.
These are just the first countries that get the Samsung Galaxy Note 7 since the phablet should be available worldwide by the end of September.
The first wave of selected markets where customers can purchase the Galaxy Note 7 include the US, Canada, Mexico, Puerto Rico, New Zealand, Australia, Singapore, Taiwan, Korea and the UAE. Customers in these countries who already pre-ordered the smartphone should receive their units today.
As you might have already guessed it by now, Samsung focuses on markets other than Europe where the Galaxy Note 7 has been delayed or the number of pre-order units is limited in order to provide enough devices for launch day.
Speaking of which, Samsung Galaxy Note 7 should arrive in many European markets starting September 2. However, since the South Korean company underestimated the success of its new Galaxy Note product, which is now in high demand, further delays are possible.
If you haven't decided whether or not to pre-order the Samsung Galaxy Note 7 yet, you might want to check out
our full review
of the device for more in-depth details on the phablet's features and performance.