Samsung Galaxy Note 3 benchmarks: is Samsung really cheating?
94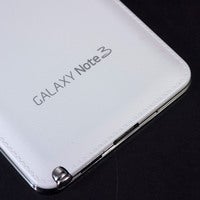 Synthetic benchmarks, as unreliable as they can be sometimes, are handy little tools we often use to test a given smartphone's performance. Their results allow us to stack up most handsets against their contenders and see which one of them is, theoretically, the fastest. That is why we test each smartphone we review, from those cheapo entry-level handsets to the top-of-the-line flagships.
And naturally, now that the
Samsung Galaxy Note 3
has materialized in retail form, it is time for us to give it the benchmark treatment. It comes with Qualcomm's best SoC so far, namely the Snapdragon 800 packing four Krait 400 cores that can sprint at up to 2.3GHz, a 450MHz Adreno 330 GPU, and a whopping 3GB of RAM has been thrown in for good measure. Needless to say, our expectations are set pretty high.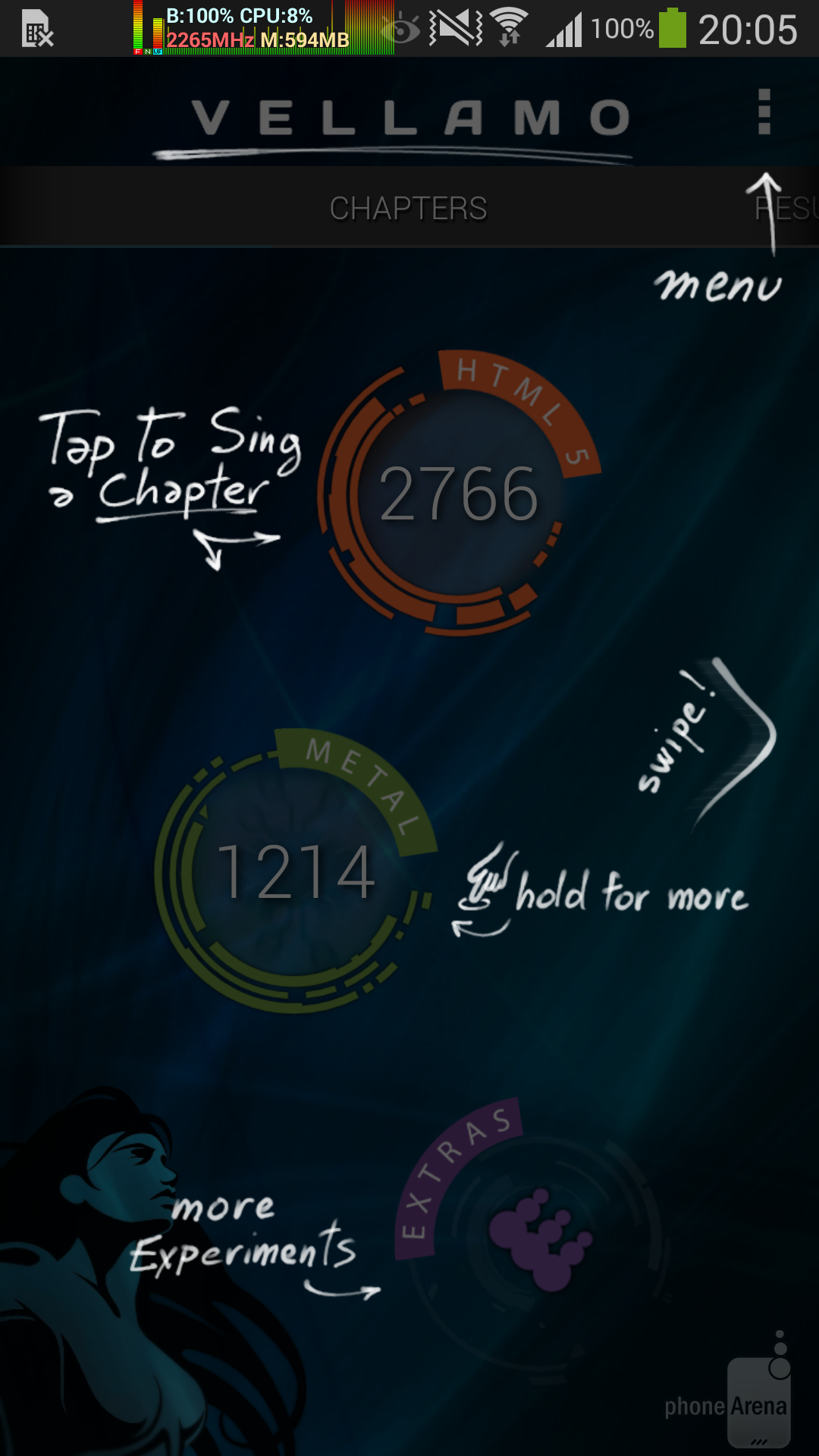 The Galaxy Note 3 CPU is locked at 2.3GHz even when no benchmark is running
"But wait, I've read that the Note 3 uses some booster thingy to cheat in benchmarks ."
Well, we've heard this one too and it is actually kind of true. This recently discovered
"benchmark booster" on the Samsung Galaxy Note 3
is a piece of software made to detect when a benchmark app is running. As soon as one is launched, it locks all of the CPU's cores at their maximum frequency of 2.3GHz in attempt to temporarily increase the phone's performance, thus artificially boosting its benchmark score. Of course, we had to test this, so we loaded an app on our Note 3 showing the CPU's clock speed. Sure enough, it spiked and stuck to the chip's maximum clock rate as soon as we opened AnTuTu, Quadrant, or Vellamo. Moreover, the processor's speed stood at 2.3GHz during most of the time as these benchmarks ran. Interestingly, GFX Bench wasn't affected, so perhaps it isn't being targeted by this so-called booster.
Just to make sure this kind of behavior wasn't normal, we also installed AnTuTu X Benchmark Editor, which is an edition of the popular AnTuTu benchmark designed
"to prevent fraud and cheating"
. And nope, there was no sudden CPU clock increase when we opened the app, nor was its speed locked at 2.3GHz as the benchmark ran. Instead, there was a lot more fluctuation of the processor's frequency going on as this alternative AnTuTu benchmark was doing its thing.
Yet surprisingly, test after test, both the official and alternative AnTuTu apps came up with identical scores, generally between 29 000 and 31 000 points, but most often within several hundred points of each another. Therefore, while there really seems to be some kind of a cheating attempt going on, we have reasons to believe that AnTuTu might not be affected drastically by the CPU clock boost. Other benchmark apps, however, might be, so keep that in mind.
Despite all that, we know it's solid figures you, guys, want from us. Well, here we go.
General benchmarks
We'll start with a couple of benchmark apps measuring the overall performance of each device – Quadrant, AnTuTu, and Vellamo Metal. The first two test the raw computation power of a smartphone's CPU, taking into account all of its cores, of course. The performance of its GPU, RAM, and storage are also measured. The latter does all that as well, except that it doesn't benchmark the handset's graphics.
Graphics benchmarks
Next up we have several GFX Bench tests. This benchmark app is focused solely on graphics performance, which is of utmost importance to those who play a lot of heavy games on their devices. It can really push a smartphone's GPU to its limits, all the while demonstrating the kind of eye-candy modern smartphones are capable of delivering.
This time we have Samsung Galaxy Note 3 leading the pack. Even though the Xperia Z1 and the LG G2 come with an identical GPU, Samsung's phablet somehow manages to squeeze a few more frames per second out of it. The gap isn't vast, but it is clearly there.
Browser benchmarks
Yup, the following tests show how well a phone's web browser performs. Vellamo measures extensively the phone's ability to handle HTML 5 content, while Kraken, developed by the guys at Mozilla, tests JavaScript performance. Note that the latter runs in the web browser itself so it eliminates the possibility of benchmark results being affected by the aforementioned booster. This time we have the Samsung Galaxy Note 3 beaten by both the LG G2 and the Xperia Z1, albeit not by much.
So all in all, the Samsung Galaxy Note 3 is, as expected, one of the fastest Android phones out there and its benchmark results do support this claim. It does not sit alone at the top, however, for its rivals can easily match, or even surpass its scores. As for those accusations against Samsung for artificially boosting the Note 3's scores, they are indeed supported by a lot of evidence. However, we can't say that the phablet's results are drastically improved by whatever software tool Samsung is supposedly using to cheat with. Ultimately, we all know that a smartphone's real life performance is far more important than its benchmark scores – that's what we should take into account before labeling any smartphone as "fastest".